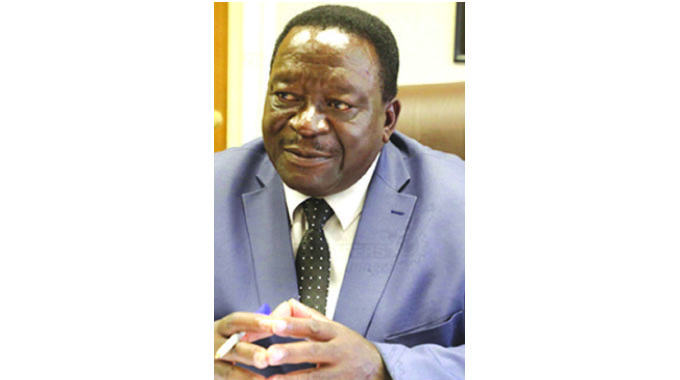 The ManicaPost
Rumbidzayi Zinyuke Senior Reporter
ELECTIONS for Zanu PF District Co-ordinating Committees should be conducted in a manner that will foster unity to ensure that the ruling party garners more votes to propel the party to a resounding victory in 2023.
Addressing the Manicaland Provincial Co-ordinating Committee meeting in Mutare on Sunday, Zanu PF national political commissar Cde Victor Matemadanda said all those gunning for positions in the DCCs should earn them on merit.
"Zanu PF unites us all. Noone can stand on their own and make it. We need to speak with one voice. We should understand that when going into an election, the victor should come from Zanu PF.
"If it is an internal election, there is no loser or winner. The person with the majority of votes should represent the party, while the rest of the voters will rally behind that candidate even if they were not your first choice," he said.
He said DCCs are coming back to strengthen coordination of the party at grassroots level.
Cde Matemadanda said there will be no room for factionalism, adding that everyone is welcome to submit their names for election without interference from leadership or other members.
Manicaland has two weeks to submit a final list of candidates for vetting with submission of CVs expected to be done this week.
A PCC meeting will be held next week for the compilation of that list.
Cde Matemadanda said the party is seeking to come up with DCCs that foster unity and have no links to factions.
"We want discipline within the party, we want to encourage it. Some people are known for trying to pull others down within the party. They report issues to the national office in an effort to discredit other cadres. It is not bad for someone to speak out if there is a problem, but then you also have to support your claim and then wait for disciplinary proceedings to take place," he said.
Cde Matemadanda said besides the DCC elections, Manicaland should prepare to conduct primary elections for all vacant seats as soon as possible.
"You should hold primary elections in all wards and constituencies so that we focus on garnering support for our candidates," he said.
He said all provinces have the task of increasing the number of cadres in the party and reaching five million votes for the party's Presidential candidate.
"There is a difference between a party cadre and a party member. A member only wants benefits but a cadre works hard for the party without expecting any benefit in return.
"We have been given a target of five million votes for the President come 2023 for us to have a 65 percent vote for the Presidential candidate. This means that we have to work on adding another 2,5 million voters to the ones President Mnangagwa got in 2018," he said.