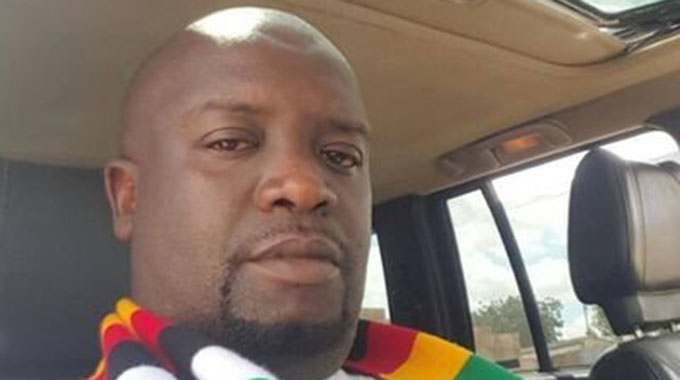 The ManicaPost
Cletus Mushanawani News Editor
YOUTHS in Manicaland have warned all those harbouring thoughts of participating in today (Friday)'s illegal demonstrations that the full wrath of the law will descend on them.
Various groupings among them Zanu PF Manicaland Youth League, Zimbabwe Congress of Students Union (Zicosu), Children of Zimbabwe Liberation War Veterans Association and Zimbabwe National Youth Service Graduate Association all joined forces in condemning the demonstrations, saying efforts should be channelled towards fighting the Covid-19 pandemic.
Addressing a Press Conference in Mutare on Tuesday, Zanu PF Youth League provincial secretary for administration, Cde Masimbamakuru Kangai said Manicaland lost hundreds of lives to Cyclone Idai last year and cannot afford to lose innocent lives due to the negligence of those making unnecessary political grandstanding.
"It is vividly clear that the MDC-Alliance and its handlers want to target indigenous businesses in townships and high-density suburbs for looting and principally to derail the indigenisation policy being pursued by President Mnangagwa.
"We want to encourage the peace-loving people of Manicaland to ignore strident calls by any individual or group to participate in the illegal demonstrations. They should continue with their day to day activities peacefully," he said.
Cde Kangai further said, "As youths in Manicaland, we will defend the party with everything within our means and within the course of the law. We will not watch the MDC-Alliance thugs and their handlers destroy the gains of the liberation struggle. We also encourage people to report any acts of violence and arson to their nearest police station."
Zimbabwe National Youth Service Graduate Association provincial commander, Cde Chamunorwa Madyambudzi said they stand in solidarity with President Mnangagwa, the ruling party and all peace loving Zimbabweans.
"We will not stand idle and watch our hard-earned independence being abused by enemies of our beloved country. We have faith and trust in the leadership of President Mnangagwa and we support his efforts to try and make Zimbabwe a better country.
"We know our enemies and those who were paid to destroy livelihoods in the midst of this global Covid-19 pandemic."
Provincial chairperson for Children of War Veterans Association, Cde Della Makande said, "Previous demonstrations by opposition elements end up in violence, hence we are saying no to these illegal activities.
"We encourage people to continue staying indoors."
Zicosu provincial leader, Cde Muchazondida Mazorere said: "As students and future leaders, we are saying no to these demonstrations as they bring anarchy to our peaceful nation. We want to advise the public to distance themselves from this unconstitutional programme."