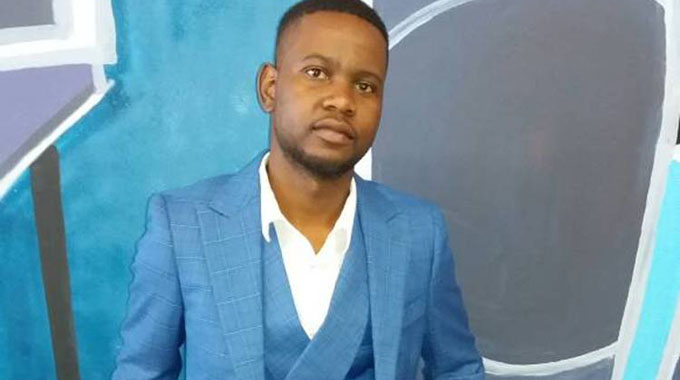 The ManicaPost
Morris Mtisi
He is only 26, and proudly speaks and presents in not only fluent but typical Ndau language. He loves radio and his subterranean Ndau is a fascination to listen to. He is certainly obsessed, one can safely say.
His name is Hardlife Zuweni. He calls himself Hardy-Zuu on radio. When the radio begins and his zuwenometer begins to roll, the zuwenification process would have started. He is a fascinating young man on radio and with his broadcasting prowess and the open space for creativity at Diamond FM, Hardlife is set for dizzy heights in broadcasting.
Hardy-Zuu was born in Chipinge, in a small countrified commercial farming community called Chipangayi along the Tanganda-Chiredzi highway. He enjoyed his primary school at Chipangayi-Sabi Valley Primary School and after Grade Seven went to the secondary, which is a kilometre in the neighbourhood. He went to Chibuwe High School for his Form Five and Six.
Obviously tired of growing up in one small area of Zimbabwe in Chipinge, providing only education and nothing much more in life, young Hardy enrolled for a BSc Honours Degree in Media and Social Studies at Midlands State University (2010-2014). He enrolled for a Masters Degree in the same area of study in 2015 and 2016 at the same university.
In 2012 Hardlife had a working stint as a correspondent with The Masvingo Mirror and in the same 2012 and a good part of 2013 became a Chipinge correspondent with The Manica Post.
Hardlife has been with Diamond FM Radio from October 2015 to date as a producer-presenter.
Talking to Morris Mtisi on the Know Them Better programme, Hardy Zuu said broadcasting is both about entertaining and educating listeners. "We do serious research behind the scenes before radio to make sure whatever we broadcast is based on solid and correct information. An informed radio presenter is an asset for listeners," said the profound Ndau speaker.
Speaking in fluent English and exuding lots of passion and wisdom in his work, the young DJ who obviously celebrates the Ndau language in a special way also displayed a high command of the English Language. Many ordinary listeners for some funny reason believe that presenters who broadcast in indigenous languages are not gifted with the British queen's language. Not so with Hardy Zuu! But it is his philosophical, insightful Ndau that has become his radio signature. Hardy-Zuu's name has gone far in and around Zimbabwe and his future on radio is unfathomable.
If there is one extra important thing to learn and emulate from the young DiamondFM Radio star who tastefully displays no airs and empty graces around him, it is the following: Continuous persistence and determination to study further pays. "A high level of education obviously deepens the grip on understanding issues related to your job and performance," said Hardy-Zuu. "Beyond straight training before and on the job, general learnedness increases one's own value and that of the employing organisation."
The teetotaller who at such a blissful 26 does not drink or smoke and does not allow radio and his fame to get into his head is pleasantly surprising.
Probably to choose that lifestyle is a sign of some seriousness of purpose in the young radio personality that many young men can emulate and learn from. Sober habits may not be fashionable or cool but are honourable qualities of a true celebrity!
For fear of disappointing lonely young ladies, I did not ask Hardy-Zuu if at 26 he is already married or not or already in a hectic love affair or not.
This programme, Know Them Better seeks to give listeners a true worthwhile projection of each radio presenter, their philosophies or thoughts about themselves, their job, and about life in general. Radio personalities do each have a face and a character. They are real people who must not just be loved, admired and followed, but must be seen to be adding value to the lives of those who listen to them as they do their work.
Next week on Know Them Better-Zivai vashamarari venyu, I will feature the hilarious Delan-'Dealernaye' Baba vaTaps of the Karanganda-Bomber-Spot fame; Waiyepo ere! Enjoy! Do not miss your copy of The Manica Post next Friday! Watch this space!