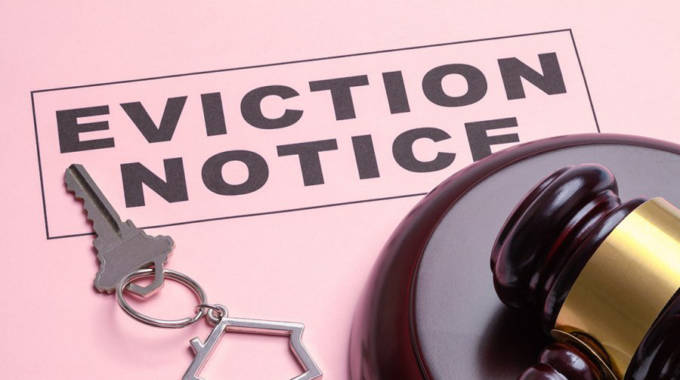 The ManicaPost
Tanyaradzwa Mujati
Weekender Reporter
A MUTARE woman is barring her son-in-law from staying at his matrimonial home following the death of her daughter, arguing that he is reaping from where he did not sow.
The woman claims that the property was built through her daughter's sweat and the 'good for nothing son-in-law' did not contribute anything as he was in jail when the house was constructed.
Qolisa Mushonga said her son-in-law, Tobias Garaipasi never paid anything as bride price for her late daughter despite siring six children with her.
Mushonga said when her daughter died, they had to bury her at her family homestead as Garaipasi said he nothing to do with the death of a woman of loose morals.
This emerged when Mushonga applied for a protection order against Garaipasi at the Mutare Civil Court.
She said Garaipasi also reneged on his undertaking of paying three beasts as part of his lobola before her daughter's burial.
Mushonga added that she took her grandchildren with her as their father had not co-operated in the burial of their mother.
"At my age, I now have to carry a child again on my back. My daughter left a one-year old child whom I am looking after. Their father is not contributing anything towards their upkeep.
"My late daughter was the one who was toiling for her children's upkeep before she was run over by a car resulting in her death. This means that everything she left behind belongs to my grandchildren.
"My daughter would not sleep day and night trying to make ends meet for her children. Now she is no more, a man who was negligent over his family wants to inherit the property, just like that. If he succeeds in doing so, then I think life is so easy," she said.
Mushonga added: "He is a drunkard. He would squander all his money on alcohol while my daughter was struggling to feed the family. Sometimes he would assault my daughter.
"Ever since my daughter's death in May, he has not been supporting his children. My daughter left behind a two-roomed house and a two-roomed shop which I have been renting out so that I could pay for my grandchildren's school fees."
Mushonga said Garaipasi is refusing to vacate her daughter's house as she wants to lease it so that she could raise money for the upkeep of her grandchildren.
"I don't want him to use the two-roomed shop my daughter left behind. It is my grandchildren's inheritance. Soon he will be marrying another woman and stay with her at the house. I will not tolerate that. Even Garaipasi's family understood my position and told him to leave, but he is refusing. I don't know why he needs to inherit something that he did not sweat for.
"I also invested in the shop. I gave my daughter the doors and asbestos sheets that were used in the construction of the shop. The money was part of my other daughter's lobola. If he wants the shop, then I have to take the asbestos and the doors."
In response, Garaipasi admitted that he was refusing to vacate the house as it was his only home.
While in tears, Garaipasi said Mushonga took everything that he had with his wife including blankets.
"She took everything that we purchased as husband and wife and now she wants to take away my home. My fathers-in-law are not part of this. They are quiet while she is at the forefront of grabbing my property," said Garaipasi.
However, Mushonga said Garaipasi can have the two-roomed house, while she takes ownership of the shop, but Garaipasi refused.
"I cannot go and stay in a house that was built from the proceeds of my late wife's promiscuity.
"She built that house while I was in prison for eight months. I do not know where she got that money from. I would only sacrifice one room of the shop. She can rent out one while I stay in the other one.
"The house she is talking about is the same house that she claims was built from her daughter's sweat. She said she helped her build the house while I was in prison, so why would I want to stay there? I do not want to be mocked like that. I should have a room at the shop so that I can look after my children and continue with my life as per our agreement with my late wife," said Garaipasi.
He said he paid a lobola token of $12 000 to his in-laws around 2008.
Garaipasi also demanded custody of his children from Mushonga.
Mr Chipato granted the protection order which is valid for five years.
He added that the property belongs to Garaipasi, but, however, for the purpose of looking after the children, Mushonga and Garaipasi should share the two-roomed shop.