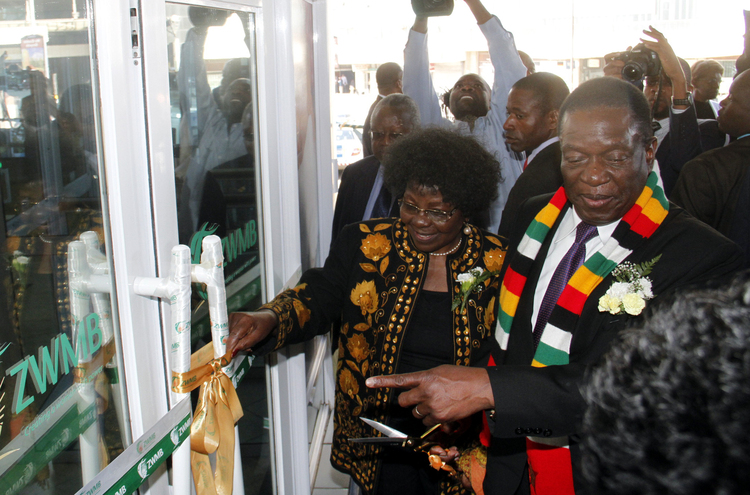 The ManicaPost
Kudzanai Gerede Business Correspondent
The recently launched Zimbabwe Women's Microfinance Bank (ZWMB) is set to be a game changer on the country's financial services landscape, with marginalized segments of society inclusive of women, youths and small to medium enterprises targeted for financing.
Mainstream financial services providers often take a deliberate disregard of women, youths and SMEs in lending funds, citing they are high risk clients and this has limited their potential in economic participation.
The Central Bank states that of the total loans issued by the local banking sector, just less than five percent have been channelled to the SMEs sector with observers pointing out that women who constitute the largest segment of SMEs are the most financially excluded. The newly formed ZWMB, the first of its kind in the Southern African region, opens with a capitalization of $ 10 million issued by Government and is expected to offer capital relief to distressed businesses and startups for emerging enterprises.
Officially launching the ZWMB on Monday in Harare, President Emmerson Mnangagwa stressed the need for inclusive promotion of all social groups in economic development.
"The setting up of the Women's Bank is consistent with the provisions of our constitution in promoting inclusivity of women and gender main-streaming in all developmental programmes in our nation. What makes the entry of the bank into the financial services market significant and even more exciting is that it is the first of its kind in the SADC region. Zimbabwe is therefore a torch bearer in this regard. Women in Zimbabwe have acquitted themselves exceptionally well over the last two decades when the nation was confronted by a myriad of challenges which threatened its social fabric," he said.
The bank comes at a time when the cost of borrowing is too high for most businesses to sustain as a result of a combination of a generally low economic activity and dampened capital accessibility emanating from the cash and liquidity crisis currently prevailing in the economy. To overcome this, most banks are hiking banking and transacting charges to clients, a practice analysts say is killing depositors' confidence in the banking sector.
"These are great times for women, youths and the generality of SMEs out there who have endured a torrid time to access capital from traditional banks that easily chase us away preferring borrowing big companies.
"We present the largest segment of economically active population, yet we are not recognized or supported to boost our businesses so we are excited this bank will offer us that recognition," said Miss Tafadzwa Chinotyei, an entrepreneur.
Speaking to Post Business at the sideline of the ZWMB launch, Youth and Women Affairs minister, Sthembiso Nyoni said the bank had the right model which is perfectly tailor-made for women and youths to pursue their various enterprises.
"This is a specifically designed microfinance bank, which has the reality of youth and women at mind, not just prioritizing the commercial aspect of quick returns like the traditional banks but take into cognizance that it serves a previously marginalized clientele hence will help fund their emerging businesses step by step," she said.