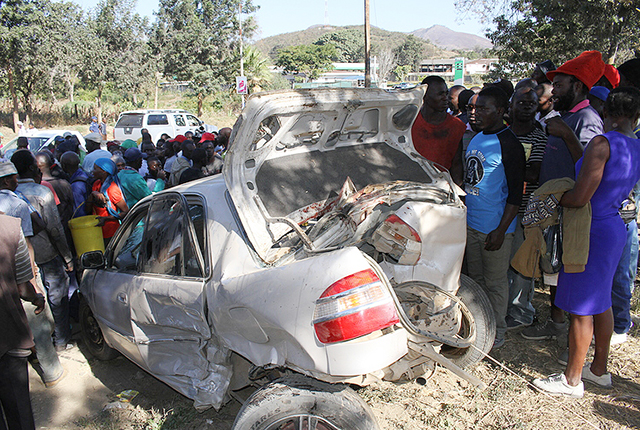 The ManicaPost
Dorcas Mhungu Post Correspondent—
A mother of five from Chishakwe near Mutare died this week when she was hit by a car that veered off the road after it was involved in an accident with another car.
A distraught neighbour of the deceased Mrs Martha Machikiti told The Manica Post that Mrs Chitema was hit by a Toyota Corolla that spun towards the pedestrian sidewalk close to Sakubva River bridge after it was involved in an head on collision on Monday afternoon. "We saw her coming from the Green Market side and she was excited to see me and called out Mai Sharon!"
Mrs Machikiti was coming from town with her aunt Mrs Rose Garikai.
"We saw the car spinning towards us and I pulled back Mrs Machikiti as the Corolla hit Mrs Chitema and she died instantly," said Mrs Garikai as she recounted the shocking death of Mrs Chitema. She said the accident involved three cars at the Sakubva River bridge black spot.
Efforts to get a comment  from the police were fruitless.