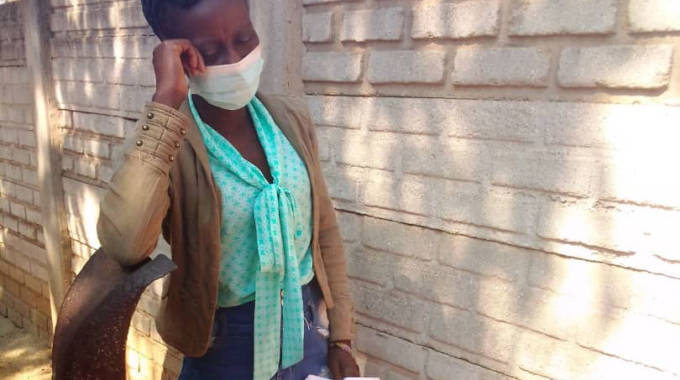 The ManicaPost
Tendai Kwaramba
Weekender Reporter
STUNNED by the court's decision not to review her maintenance upward variation application from $2 500 to $8 000, saw a Sakubva woman wailing at the Mutare Civil Court last week.
The enraged woman, Nomatter Mamwadhi, threatened to commit suicide, arguing that she cannot continue carrying the burden of looking after their physically challenged child alone.
Passersby had a torrid time to console her.
Mamwadhi and the father of her child, Cephas Hurudza, appeared before Mutare magistrate, Ms Purity Gumbo, who dismissed the former's application, saying there are no changed circumstances in the upkeep of the child.
Ms Gumbo also considered the fact that Hurudza also has another family to take care of. Ms Gumbo also said it was the duty of both parents to contribute towards the upkeep of the minor child.
In her application, Mamwadhi claimed that the $2 500 she was receiving from Hurudza was not sufficient to support their seven-year-old daughter.
"Our child is physically challenged and she needs medical attention every month and spectacles after every two months.  Hurudza promised to chip in with money for the spectacles, but failed to fulfil his promise. I had to borrow the money since I can't afford them.
"Our child cannot speak and when she tries to say a word, her brains are affected. She cannot see or hear anything. Every month she needs to be attended to by a specialist at Parirenyatwa Group of Hospitals in Harare," argued Hurudza.
In response, Hurudza who is employed as a security guard, said he cannot afford to pay $8 000 as he earns $10 000.
Stunned by Ms Gumbo's ruling, Mamwadhi wailed in remonstration, saying: "Your Worship, it is unfair, I have proof that I paid US$50 for the child's spectacles. The $2 500 Hurudza is paying is not enough for the medical bills."
Mamwadhi was escorted out of the courtroom by the police and she continued weeping outside, drawing the attention of passersby who had stopped to witness the drama. In an interview with The Weekender, Mamwadhi said she was struggling to look after her child.
"At one point I had to rush with her to Victoria Chitepo Provincial Hospital after she was poisoned by our neighbours. My child's condition is critical as she cannot do anything. If he cannot afford $8 000, he should take custody of his child because I have suffered all these years alone. I no longer want to live with her," bitterly complained Mamwadhi, before threatening to commit suicide.
However, she was advised to approach development partners which deal with the welfare of children for assistance.