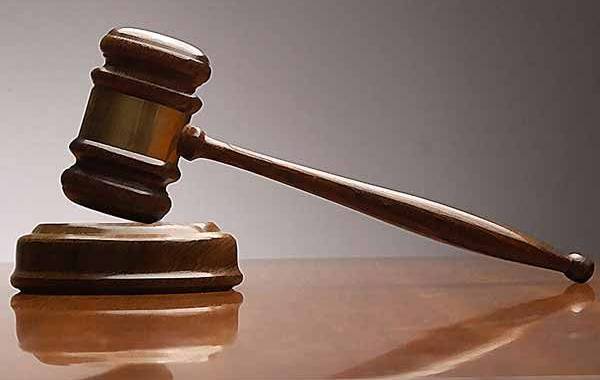 The ManicaPost
Tendai Gukutikwa Post Correspondent
A MUTAMBARA family is at the centre of a witchcraft storm, which has left the eldest brother who is being accused of wizardry with no option but to seek the law's protection.
After having had enough of the witchcraft accusations from his family, Joshua Gwenzi dragged his four brothers Dhonzai, Themba, Taenda and Cherechedzai to the Mutare Civil Court last Friday.
Magistrate Miss Nyasha Kuture presided over the matter.
Joshua told the court that he was living in perpetual fear of his brothers and other family members who were baying for his blood, accusing him of being the culprit causing all the mishaps that were befalling the family.
He said most of the time they visited him at midnight, taking him forcibly to their homesteads and ordering him to heal their sick children.
"Times without number Your Worship, these men come at midnight and order me around forcing me to visit sick children and heal them. I am not a healer but they seem to ignore all that.
"They also order me around and force me to visit their faith and traditional healers, which is against my religion. I am a Christian and it will be sinning against my God but they threaten that if I do not go with them, they will teach me a lesson of my life," said Joshua.
He begged the court to grant him an order that would compel his brothers to stop insulting him, visiting him at midnight and provoking his children by calling them "a wizard's offspring".
In his response, Dhonzai told the court that he was acting as a father and trying to help his family so that there would not be unnecessary loss of lives because of a wizard in the family.
"Your Worship, I do not have any problem if I am barred from visiting my brother but he should also help us with the challenges that are befalling our families. We do all this for the sake of the family and he should be part of it. If he distances himself then we will be left with no option but to suspect that he is the one behind all the deaths and mishaps.
"We should fight together as a family and he should not be a loner, as our brother. If he remains a recluse, then he definitely is the wizard," Dhonzai said in his defence.
The other brothers agreed with him accusing Joshua of being a loner who had to unite with the rest of the family.
Miss Kuture granted Joshua the protection order against his brothers, which will be valid for five years.