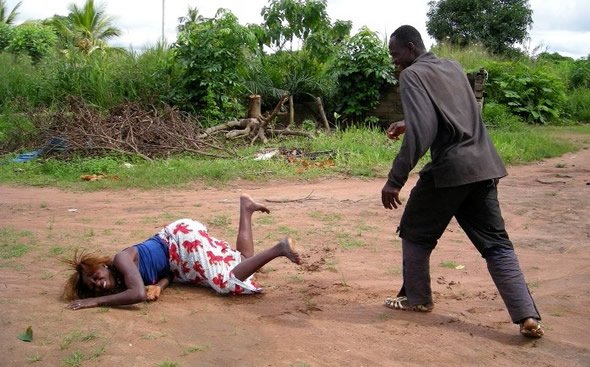 The ManicaPost
Melody Vherenaisi
Weekender Reporter
A Mutare woman has been turned into a punching bag by her jealousy husband who is accusing her of promiscuity.
Tafadzwa Rafemoyo suspects that his wife, Grace Muleya, is trading everything, including her body, in the gold mining area of Penhalonga.
Rafemoyo allegedly bought a baton stick which he uses to hit Muleya on a daily basis as he accuses her of infidelity.
The couple appeared before Mutare magistrate, Mr Xavier Chipato recently, with Muleya applying for a protection order against Rafemoyo.
Although the couple has been staying together for just four years, Muleya claimed that she works extra hard to feed their eight children.
However, Rafemoyo said he only has one child with Muleya, adding that he should not be expected to provide for the other seven children as they have their own fathers.
Muleya said her marriage to Rafemoyo has been a living hell from the onset as he assaults her for no reason.
She said Rafemoyo also tries to stop her from working as a vendor in Penhalonga, accusing her of having extra-marital affairs with gold panners.
Muleya also accuses Rafemoyo of snooping on her phone calls.
"He is always assaulting me for going to work. He wants me to be a loyal housewife so that he can take of me and our eight children.
"However, he always comes home empty-handed. He does not pay school fees for our eight children and they are not attending school as we speak. They have accrued arrears in school fees and were barred from attending classes.
"He bought a baton stick which he uses to assault me. I fractured my ribs because of his constant beatings. My husband also accuses me of coming home late, yet I am usually at home around 7pm. We usually record brisk from around 4pm. I cannot leave my vending station before making money," said Muleya.
However, Rafemoyo disputed Muleya's claim and said she usually returns home around 10pm as she will be with her boyfriends.
He also said Muleya's lovers always call her when she is at home, hence their conflicts.
Rafemoyo also said Muleya never fractured her ribs.
"Muleya is not my wife, but my girlfriend. I started staying with her in 2019 after my wife was diagnosed with cervical cancer. I cohabited with Muleya to satisfy my sexual desires.
"I cannot maintain her seven children as they have their own fathers. I can only take of my own child," said Rafemoyo.
Mr Chipato granted the protection order in Muleya's favor.
Rafemoyo was ordered not to assault, provoke, insult and harass her.