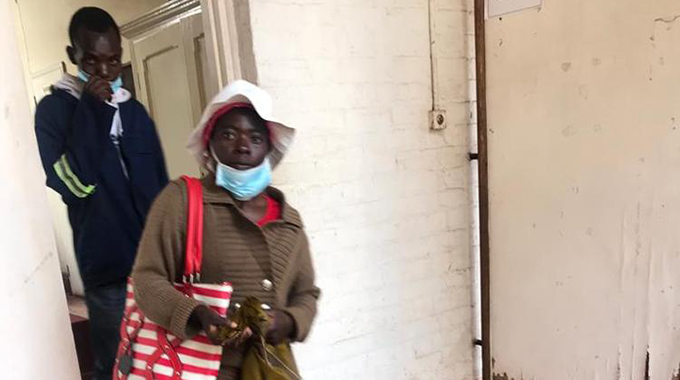 The ManicaPost
Tendai Gukutikwa Weekender Correspondent
A CHIKANGA man has been confining his wife to their house and denied her access to the toilet. The matter only came to light on Monday when Mr Denford Rwanga was dragged to court by his wife, Ms Anna Nyamachure.
She was seeking a protection order against her husband, although they are currently on separation.  The couple appeared before magistrate Ms Nyasha Kuture, who granted the protection order in Nyamachure's favour. The order bars Mr Rwanga from harassing, assaulting, insulting and barring Ms Nyamachure from accessing the toilet at any given time. Ms Kuture also castigated the uncouth Mr Rwanga and ordered him not to subject his wife to such inhuman treatment.
"You are very abusive. Marriage should not be a trap and everyone should enjoy their rights. You cannot stop her from being friends with whoever she wants and you definitely cannot deny her access her to the toilet. This is a warning and if you do any of the above after this order has been granted, you will be arrested," said Ms Kuture.
The fed-up Ms Nyamachure described her husband as a ruthless dictator who abuses his power as the head of the family.  She said she feels like a prisoner as she is denied most of her rights in their marriage.
"Your Worship, he keeps me confined to the house. He locks me inside the house, yet our toilet is outside. He tells me that I cannot go outside or anywhere whatsoever without his approval, of which he rarely approves. He forbids me from befriending our fellow tenants and neighbours, whom he accuses of being promiscuous," bitterly complained Ms Nyamachure. She also revealed that Mr Rwanga was also in the habit of selling her jewellery and clothes to raise money for beer.
She begged the court to order Mr Rwanga to stop taking alcohol. In mitigation, Mr Rwanga begged for forgiveness for his untoward behaviour.
He left the gallery in stitches when he said he had actually been sober for some days.
"I stopped taking alcohol last week and I am a sober guy as we speak," he said before explaining that he has only been forbidding Ms Nyamachure from being friends with one of their neighbours, whom he accused of being promiscuous.
"That woman is very promiscuous and everyone knows it, so my wife is very angry because she likes that woman. I am sure she wants to follow in her footsteps. Well, as long as she is my wife, she should follow my instructions as I will not have her frolicking with that type of woman," he said.
Mr Rwanga reiterated that he was the head of the family, therefore had power over what Ms Nyamachure does.
Ms Kuture would not hear any of it and reprimanded him for his words.