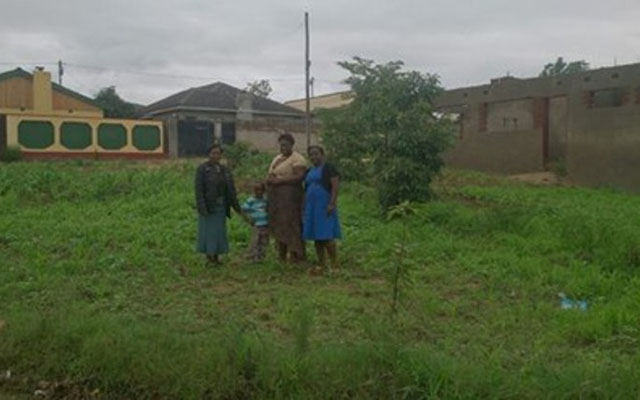 The ManicaPost
Tendai Gukutikwa Weekender Correspondent
A DANGAMVURA couple's marriage is on the rocks after the husband sought an order to evict his wife claiming that their union amounted to bigamy and was unlawful as he was still married to someone else.
Sharon Gapara was recently evicted from House Number 7187, Nyamauru, Dangamvura by the Messenger of Court pending the outcome of the eviction matter to be heard at the Mutare Civil Courts.
When The Weekender arrived at the house, Gapara's property which had been removed from the three-roomed cottage was outside as she had gone to look for alternative accommodation.
In an interview, Gapara who was fuming with anger, placed the blame on her in-laws, saying her husband was a 'mama's boy' who did everything that his mother instructed him to do.
"My mother-in-law is responsible for everything. She wants her daughter to stay here with her husband and deprive me of my rightful accommodation. They are taking my house as their family house and because I was against it, they have sought an eviction order against me which is not fair at all as I have every right to be here," she said.
Gapara insisted that she bought the said residential stand together with her husband, Tendai Itai Pfachi since he had long separated with his ex-wife, Chapoterera.
She produced a Mutare City Council application for accommodation dated January 2, 2015 where she is marked as the spouse of Pfachi which she also attached on her court affidavit on the matter.
She said Chapoterera was Pfachi's estranged wife.
Gapara claimed that Chapoterera had since married someone else.
"The marriage between the two is only on paper as Chapoterera is now married to someone else. I am covered by the law and entitled to a fair share of the property.  I financially contributed towards the purchase and development of the stand," she said.
She said Pfachi never advised her that he wanted to give her a divorce token, but rather he left her in South Africa and went to her brother in Chipinge and left him a 50 cents bond coin as divorce token.
This was after Pfachi, in his founding affidavit, wrote that his marriage with Gapara was one that started as an extra marital and adulterous relationship since he was married to Gelly Chapoterera in terms of the provisions of the Marriage Act (Chapter 5:11) in 2007.
He claimed that they bought the stand together with Chapoterera and therefore Gapara had no legal right whatsoever to the Dangamvura stand. Regardless of the fact that his marriage to Chapoterera is a monogamous one – one that does not allow him to enter into another marriage during its substance – Pfachi confessed to have upgraded his relationship with Gapara and paid lobola for her in Chipinge sometime in 2013.
He said: "The union in question amounts to bigamy and was never harmonious. It was riddled with matrimonial disputes right from inception."
He alleges that their relatives tried to conciliate and assist them in resolving their differences and disagreements to no avail.
It was then that Gapara packed all her belongings and left their South African residence and went to her brother's place in Chipinge, clearly showing that she was no longer interested with the marriage, according to Pfachi. The matter was expected to continue before Mutare magistrate, Mr Lazarus Murendo yesterday (Thursday).