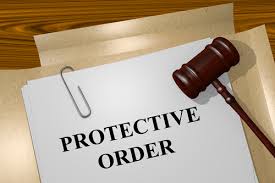 The ManicaPost
Tendai Gukutikwa
Weekender Correspondent
A CHITAKATIRA couple has approached the courts to resolve their marital dispute emanating from the wife's alleged loose morals.
Marvellous Machiki appeared in court seeking a protection order against her husband, Tendai Machiki, whom she accuses of denying her conjugal rights for the past year.
Marvellous was also applying for $30 000 maintenance for her upkeep of the couple's minor child.
However, Marvellous got more than what she had bargained for after Tendai went on an overdrive and washed their dirty linen in public.
Appearing before Mutare magistrate, Mr Xavier Chipato early this week, an enraged Tendai said he was shunning their bedroom because of his wife's loose morals.
Tendai said on different occasions, his wife has tried to convince him to allow her to date wealthy men in exchange for cash.
"On many occasions, this woman whom I lawfully wedded, has approached me telling me that some rich men are asking her out and that I should allow her to date and sleep with them. She says this arrangement will see us earning extra money.
"This is why I have moved out of our bedroom. I cannot sleep with a woman who harbours such kind of thoughts.
"I am afraid that she might be sleeping with these men and I do not want to risk my life," said Tendai.
"What shocks me is her persistence on the subject.
"She thinks l am snubbing her in bed due to extra-marital relationships, but l do not have any," Tendai said.
He also accused Marvellous of having an affair with their married neighbour.
The disgruntled man said he tried to engage Marvellous' parents over the issue, but they threatened to assault him.
Marvellous, however, insisted that Tendai is a bed hopper.
"This man is in the habit of using women and dumping them. I am not his first wife.
"He has a girlfriend and he has been selling our property to spoil her. He wants me gone, but I will not go anywhere because we bought the property together. Why should I leave and let him stay with another woman?
"My parents threatened to assault him because he has used me and now wants to dump me," charged Marvellous.
She, however, did not confirm or deny approaching her husband with a proposal to date other men.
Instead, Marvellous demanded to know more about the couple's two residential stands and a motor vehicle.
In response, Tendai said: "When I married her, she said she did not want anything from my previous marriage in our marriage, so I sold the Honda Fit I had. I had bought it with my first wife.
"The two residential stands she is talking about are in my two children's names.
"These are children from my first marriage, so I do not see why she needs to keep tabs on my children's property."
In his ruling, Mr Chipato granted the protection order in Marvellous' favour.
"It is the court's finding that there is an underlying issue causing disputes within your family. In the best interest of justice, this court grants the protection order to the applicant and the defendant is barred from unreasonably disposing of matrimonial property, chasing her away from home, assaulting, insulting and disturbing her peace," ruled Mr Chipato.
The order will be valid for five years.
The court also ordered Tendai to pay $5 000 as monthly maintenance towards his child minor after he had proved that he is going through tough times financially.