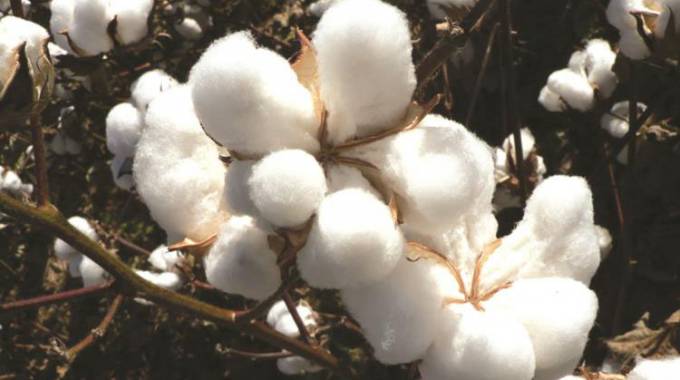 The ManicaPost
Rumbidzayi Zinyuke Senior Reporter
COTTON production in Nyanga has significantly increased with non-cotton farming areas slowly taking up production of the crop as Government's drive to ramp up production under the Presidential Input Scheme begins to take shape.
About 1 000 farmers in Ruwangwe, Kazozo and Kambudzi had registered for the Presidential Input Scheme, although some failed to plant citing late arrival of inputs.
Cotton is one of Zimbabwe's major cash crops alongside tobacco and is an important source of foreign exchange.
It is mostly grown by small-holder farmers.
According to Cottco Ruwangwe field assistant, Mr Obert Munondo, the majority of farmers had a good crop, with at least 57 tonnes of cotton delivered to Ruwangwe Depot so far.
Another 57 tonnes were delivered in Kambudzi while 37 tonnes was delivered in Kazozo. More farmers are still expected to deliver their cotton.
"This year, production is better because of the decentralisation that was done by Government to bring inputs closer to the people. Some people had stopped growing cotton because they would incur costs to transport their bales to transit depots. Now that centres are nearer to the farmers, they are keen on taking up cotton farming again," said Mr Munondo.
He said Cottco is yet to collect more bales from Nyamagoromondo, Mukosi and Fombe.
Mr Munondo said in the past, most of the farmers who were growing cotton were producing less than expected yields due to limited inputs and manpower.
"This year we saw farmers in Mbaruro bringing in 60 bales of cotton for the first time. We have a lot of farmers who have never grown cotton, we want to increase our reach to rope in those farmers in areas like Mazurura, Kanyimo and Musongwe. Those areas are not growing cotton.
"We want to mobilise farmers from these areas and make Mazarura the centre where they will get inputs and deliver their cotton after harvesting," he said.
The Presidential Cotton Input Scheme was launched in 2015 and has brought outstanding results across the country.