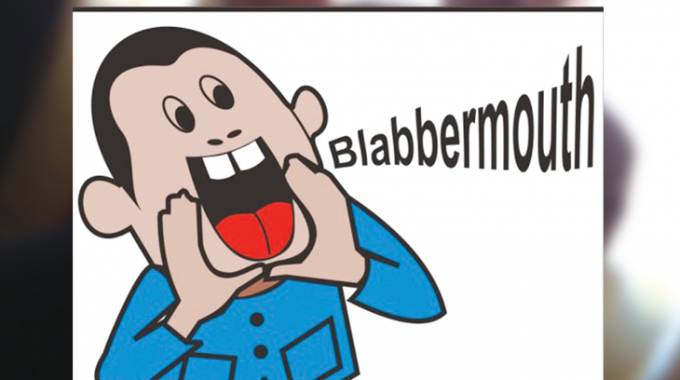 The ManicaPost
IN this new dispensation, it is incumbent upon every citizen to play their role in promoting a pro-business approach to things, Yours Truly included. 
Though Blabber is primarily concerned with the preservation of the little that remains of our moral fabric, Yours Truly equally has a role to play in ensuring the success of the new political and economic dispensation.
At a time when the 'Zimbabwe is open for business' mantra is top of the political ladder, Yours Truly was agitated that some elements amongst us are swimming against the tide.
I am blabbering about that other popular fast foods outlet owned by men and women of a certain foreign roots.
Their kith and kin are famous for their reluctance to deposit money in banks, let alone their well avowed cruelty manifesting in meagre wages for our brothers and sisters.
Word reaching Yours Truly is that these bastards abruptly closed shop even though business was booming. Clients were flocking their premises for that tasty pizza and mouth watering pies.
What hurts Yours Truly the most is that they never even gave notice of closure of business to their dedicated personnel and, as if that was enough, the poorly remunerated workforce never received the little they were entitled to. This is cruelty of unimaginable proportion.
Such callousness is only reminiscent of the colonial way of doing treating employees. This cannot be tolerated 37 years after independence, moreso in the new dispensation where we are all encouraged to play our positive part of the script to make our country better for all who live in it. Someone should knock senses in the thick skulls of these economic saboteurs that the new dispensation is about growing big and not closing businesses.
If Blabber cannot put pen to paper on such important issues, then Yours Truly has not relevance at all on our wellbeing as a city.
End of an error or era?
What is this that we hear about the owners of a well known night spot who were recently evicted from this building for failure to settle rentals?
Surely, it was good while it lasted.
The grand opening of the night spot was a time to remember for most imbibers let alone the late night drinking binges that men and women of diverse background used to enjoy at this watering hole.
Alas, there is an end to everything and the end to the tenants' fairytale story in the local entertainment industry came only last week when the few items were emptied from the building and dumped by the roadside.
Since Blabber is pro-business this week, Yours Truly really hopes that a new investor marches in quickly to fill the gap and let imbibers continue to have time of their lives at this conveniently located watering hole.
Lest you think Blabber forgets…
Just in case some of those pastors, prophets, bishops or church leaders think Yours Truly is over and done with debauchery in their churches.
There are several files on Blabber's desk and soon Yours Truly will smoke these fakes from wherever they are holed.
Watch out, repent or risk being shamed.