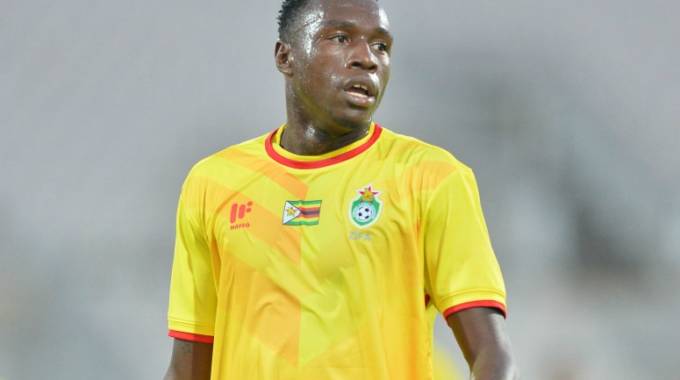 The ManicaPost
Ray Bande
Senior Reporter
FOOTBALL players born and bred in Mutare are reluctant to turn out for locally based clubs opting to find new homes in other cities.
This is a radical shift from yester-year trends when stars used to take pride in turning out for well supported local clubs like the history-making Tanganda FC.
Even with two top-flight league clubs now resident in Mutare, talented youngsters who trace their childhood to suburbs such as Dangamvura, Chikanga and Sakubva are still making a beeline to teams based in other cities around the country and beyond.
They only return home during the twilight of their careers.
Liberty Chakoroma recently sealed a deal at South Africa's second tier league side, Pretoria Callies after a stint with Bulawayo side, Chicken Inn.
Anelka Chivandire, a product of the annual Sakupwanya Tournament in Mutasa District who was raised in Chikanga joined Triangle FC after turning down offers from Mutare-based teams.
Chivandire has since moved to Ngezi Platinum FC. Chang Marion found it prudent to showcase his goalkeeping skills at Bulawayo City before joining Triangle, rather than coming back home to join either Manica Diamonds or Tenax FC.
Only recently, Last 'Lala' Jesi signed for Ngezi Platinum ahead of an enticing offer tabled by Manica Diamonds.
The list goes on and on.
Football pundits have their own understanding of this emerging trend.
ZIFA Eastern Region chairman, Davison Muchena said: "Even Jesus said, 'truly, truly I say to you. No prophet is accepted in his home town or country. It is difficult to get the support you need in certain areas. People don't just take you seriously.
"Secondly, there was a gap after the fall of Tanganda FC when there was no top-flight football in Mutare. When there was one team, it only survived one season in the top-flight league, so I can say the players only want progression by looking for greener pastures.
"There is always abundant talent which cannot fit in one team. Besides that, most teams that managed to get promotion into the Premier Soccer League did not have sound financial back-up compared to the likes of FC Platinum or Ngezi Platinum, save for Manica Diamonds."
South African-based entrepreneur, James Lunga-Meya, who has assisted a number of players from Mutare in their careers, said: "We lack sponsorship, determination and passion from the business community of Manicaland to invest in our local teams. This leaves players with no option, but to look for greener pastures elsewhere.
"It has been a tradition in Manicaland that all our local best players never opted to play locally due to lack of sponsorship and unity among stakeholders. The only time we had our best local players playing in Manicaland was when we had Tanganda FC partaking in the top-flight league. The team was well sponsored and well managed unlike what we see today in Manicaland."
Former Buffaloes midfield genius, Nyarai 'Nyangwe' Masunde said: "I think this has more to do with the search for greener pastures. It also has something to do with sour relationships with local coaches. It has always been like that.
"It is also a fact that many players seek to avoid pressure playing before home fans. We cannot also deny that to have easy access to national team call ups you have to be from a big team. These teams are either in Harare or Bulawayo."
Chipinge-based ZIFA Manicaland fixtures secretary, Innocent Mlilo said: "I think this has more to do with resources. Most of the Premiership clubs that had their roots in Manicaland struggled financially resulting in some players leaving."
Mai Hondo Tournament chief associate, Blessing Mutsaka believes that lack of junior football structures has seen players migrating to other cities.
"Many coaches do not value local talent and believe in abilities of players from outside. They only appreciate local players when they return after stints with teams from other cities and towns. Examples include players like Ticha Mabvura and Rodreck Mufudza. These guys made their names while playing for teams outside Manicaland.
"Even people like Nisbert Zvakare first played Premier League football at Sporting Lions and Masvingo United before trekking back to Eastern Lions. Coaches need to spot upcoming players and those playing in local Division One league as well as have confidence in these youngsters. Local Premier League sides need to keep an eye on the emerging talent and give them a chance.
"Remuneration is the other issue. Historically, local clubs pay less compared to those in Harare or Bulawayo or stable sides like Triangle, FC Platinum and Ngezi. Naturally players are attracted to higher paying clubs where coaches also value them more.
"With the advent of two Premier League sides, we may have more local talent on display if coaches and administrators get their act together.
Having more local players improve attendance in stadia and gives local youngsters role models to look up to. Imagine when Tanganda was playing in the then Super League, they had a Form Four student in the first team in Dananai Chinowawa.
That made many youngsters believe that they could also play in the Super League.
"The other issue militating against having more local players in Mutare teams is the incoherent junior policy. From juniors teams, coaches can easily identify ripe players to train with senior squads and later on get game time after some incubation period," said Mutsaka.