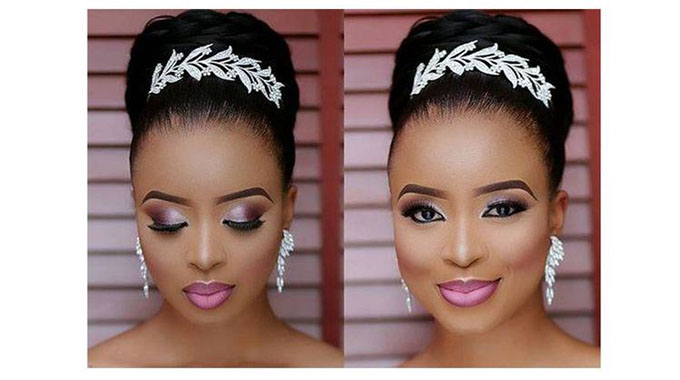 The ManicaPost
Hello there everyone compliments of the season. How was your Christmas? I think I had the best Christmas in years. . . don't ask me what I did. Today I am helping out a few brides, who constantly ask me what is the best makeup for a wedding.
You know ladies, it's your day. So whatever makes you comfortable is what is best. But, yes there is a But.
You need to remember there are a lot of photographs being taken of you, and the best photographs come out when you have extra makeup.
So even natural makeup works, but it needs to be a little bit extra, for the photographs and to last a whole day. The pictures on top will give you ideas. There is makeup for dark, brown and light skin. There is natural, plain and stunning makeup. Take these to your makeup artist and show them an idea of what you want. Know that of cause the pictures is not you, so your makeup may not come out the same as the pictures.
Fashion Diva can be found at the Salon in Meikles Department Department store Mutare. Message only 0719 933 845.