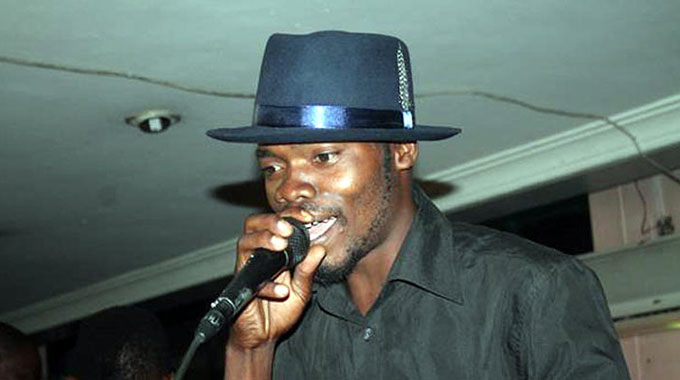 The ManicaPost
Mandel Night Club
Trevor Mudziviri, popularly known as DJ CandyMan, tonight hosts pleasure seekers and fun lovers in a gig dubbed "Freaky Friday" at Mandel Night Club, situated 30km from Mutare, along Nyanga Road, where fans will be treated to old and new school music.
Villa Spot
Dangamvura's entertainment hotspot, Villa Spot Pub and Grill, will see veteran old and new school deejays Shamie D, Quick DJ, Dj Brizz and Dj Famous taking turns to entertain imbibers from the ghetto and beyond tonight, tomorrow and Sunday.
Mutare Sports Club
Mutare Sports Club patrons will be treated to a mixed bag of new and classic music by veteran wheel spinners DJ Ranga and T Godfather, tonight and tomorrow.
Club Mandisa
Heir to the Barura throne, Tendai Dembo, will descend on Mutare for a potentially-explosive gig at Club Mandisa, situated at the heart of Mutare on Saturday. He will be backed by Mandisa Queens and Crazy Queens. Sunday will see Boniface Nyamanhindi jointly hosting a balloon party where patrons will mix and mingle in the VIP section. 
Stino's Bar
Zimdancehall sensation Tony D, currently in Ngezi , will tomorrow launch his four new single tracks at Stino's Pub and Grill, situated in Mutare Showgrounds. Kartel Promotions will entertain fun lovers tomorrow. 
PaMai Ruva
Youthful talented deejay Zintronix and seasoned wheel spinner Hollies B will tonight, tomorrow and Sunday clash on the turntables, at Pa Mai Ruva Bar as they entertain imbibers and fun lovers. 
Mutare American Space
Afro-jazz sensation Rutendo Jackie, gospel songstress Dorcas Moyo, and singer Batsirai Chigama will entertain guests expected to throng Mutare American Space tonight for the International Women's Day celebrations.
Rozvi Bottle Store
Youthful wheel spinner DJ Stix will take revellers down memory lane with some old school classics across all genres on Sunday at the Edmore Gopo-owned open air joint.
Sun City Bako
Situated at the heart of the sprawling high-density suburb of Sakubva, Sun City Bar, popularly known as PaBako, will see local deejays clashing on the turntables as they entertain patrons.
Flavour Town
New-look entertainment joint Flavour Town, situated in Greenside medium-density suburb, will reverberate into sound as they host popular Harare-based Zimdancehall artiste Killer T, in a potentially explosive gig.
Holiday Inn Mutare
Songstress Rutendo Jackie will tonight serenade afro-jazz music lovers in the soothing ambience of Foresters' Bar at the Holiday Inn.