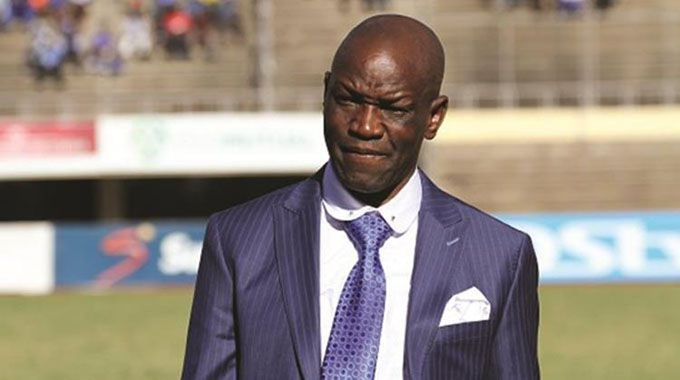 The ManicaPost
Moffat Mungazi
Sports Correspondent
DESPITE the challenges which have beset the Warriors' preparations for the CHAN competition, ex-national team assistant coach, Lloyd "Samaita" Mutasa is confident that the team can go all the way and compete for honours at the finals.
The rescheduled tournament reserved for players drawn from their domestic leagues, kicks off tomorrow (Saturday) and ends on February 5 in Cameroon.
It was initially pencilled for April last year, but was deferred owing to the outbreak of the Covid-19 pandemic. The Warriors' plans were recently thrown into disarray, with camp being forced to adjourn after nine players and five officials tested positive for Covid-19 when they regrouped from the festive holidays break.
Also wrong-footing the squad's groundwork was the fact that the players called up for duty had not played any competitive games in over a year since the local league was called off as a measure to combat the spread of coronavirus. The group, however, resumed training last weekend.
In the face of these challenges, Mutasa believes the CHAN mission may be difficult, but it remains possible for the boys to do well.
"That there has not been any league action locally is a major setback, but we should not allow it to draw us back. Yes, it was difficult for us to prepare for this competition given the glitches that hampered us, but we have to make the most of that little time and do what we can with it. We would have done with more practise matches in order to sharpen the team and get some game rhythm, but we cannot run away from our sad situation. It now goes down to how the coaches will technically fine-tune the team and ensure that the boys are ready physically, psychologically and tactically. I am sure the players will also be keen to prove a point that they can still get it going after such a long lay-off on the sidelines. This may also bring into perspective the footballers' desire, attitude and application in the matches. If everyone involved — from the coaches to the players — can put their minds to it, it can be done. With team effort, we can get something. The team simply has to give it their best shot and see where that takes them," said the soft-spoken former Dynamos coach.
Samaita, a midfield wizard during his playing time, added that the tournament's format can make a mockery of the underdog and favourites tags.
The experienced tactician — who was among the Warriors coaches the last time Zimbabwe participated in an African competition as one of the assistants alongside Rahman Gumbo and Brenna Msiska as they deputised head gaffer, Sunday "Mhofu" Chidzambwa at the 2019 Africa Cup of Nations in Egypt — urged his compatriots to go for the jugular.
He explained: "We simply have to nail it with our tactics and power play. Competitions of this nature require that teams grind out results in pursuit of their goal to progress. We have to take our chances and do just what is good enough to see us through. By playing to our strengths and exploiting our opponents' weaknesses, we can make it. Taking a results-based approach without being overly cautious may work wonders for us. The outcome of each match will matter a great deal because not many games will be played and allow teams to recover or catch up."
Acknowledging that the team needs to play as a collective unit, Mutasa singled out some players the Warriors may turn to for inspiration; some of whom he has worked with in his lengthy coaching career.
"Overall, this group is strong and can deliver. Winning combinations can be fashioned out from this set of players. On his day, Denver Mukamba can turn a game on its head. The likes of Wellington Taderera are exciting and can be effective in deciding matches. Peter Muduwa is one player who can provide both the guidance and leadership on the field owing to his experience," said the 1993 Castle Cup gold medallist with the disbanded crack Mutare Premiership outfit, Tanganda.
Zimbabwe will get the ball rolling against hosts Cameroon tomorrow (Saturday) night. Their other opponents in Group A are Mali and Burkina Faso.