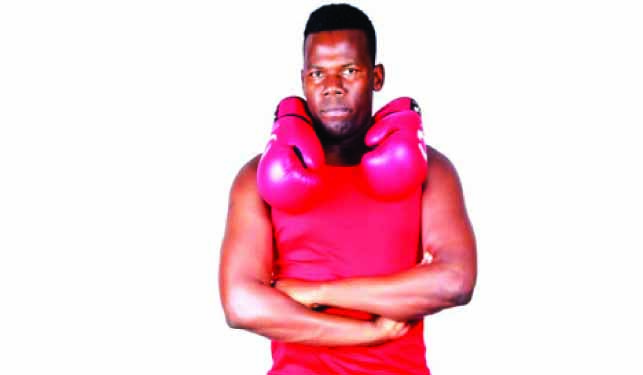 The ManicaPost
Lovemore Kadzura
Rusape Correspondent
RUSAPE-based heavy weight boxer Anesu Motsi will headline Zimbabwe's grand return into the competitive African Boxing Championship to be held in Cameroon next month following an absence of three decades.
The 29-year-old whose ring name is "The Guy Unstoppable" has an impressive four titles under his belt in a career that has seen him visiting countries such as France, Turkey, Uzbekistan, China, Japan and a number of African countries.
Zimbabwe last took part in the African Boxing Confederation-organised tournament in 1994 in South Africa, where the country won a bronze medal through light-middleweight champion Alexander Kwangwari, who is now Motsi's coach.
Motsi, one of the few heavyweight boxers in the country, believes he is now ripe and ready to fill the huge void left by Zimbabwe's greatest heavyweight boxer, the legendary Proud 'Kilimanjaro' Chinembiri, who traces his roots in Rusape and is buried in Chinembiri Village, Makoni.
However, Motsi's career has not been smooth sailing as he is lacking sponsorship which sometimes makes him fail to participate in some fights that could propel him into worldwide limelight.
The soft spoken supermarket employee said he was heavily influenced by international boxer, the great Mike Tyson, whom he idolizes up to now.
Given enough resources, Motsi believes he is next Kilimanjaro.
"I started partaking in boxing in Harare at Highfield One High school and trained with Black Rhinos Boxing Club. I grew up watching a lot of boxing matches on television and ended up idolizing the legendary Mike Tyson.
"I was immensely happy when I met and greeted him in Russia back in 2006. I will forever cherish that special encounter. Tyson inspired me to take up boxing as I grew up watching his fights and I emulate him."
"There are just five heavyweight boxers in Zimbabwe and I am confident that I will reach the stage reached by Kilimanjaro. He set the bar for us and it's time we follow in his footsteps.
"It was not easy to become a professional boxer as my family was not supportive but as they enjoyed proceeds from my fights, they changed their perception and are now my top fans and it gives me strength," Motsi said.
Other boxers to represent Zimbabwe in Cameron are flyweight Blessings Sibanda, bantamweight Joel Jasam, lightweight Cilemeko Mudenda and Lwazi Mpofu, as well as light-middle Luckmore Kamoto.
The females are Agnes Kwashi, Hilah Kaye and Caroline Dube.