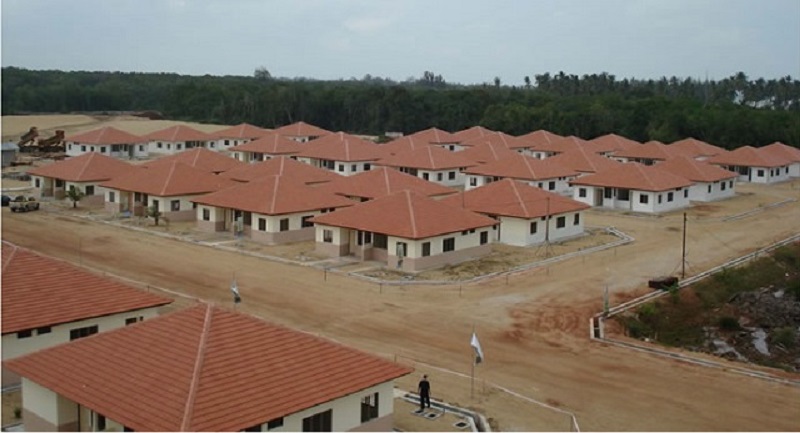 The ManicaPost
Luthando Mapepa Chipinge Correspondent
A COMMISSION of inquiry into the extortionate sale of Chipinge stands in which 10 000 youths were allegedly fleeced about $400 000 by a cabal allegedly led by former Zanu PF youth leader Mubuso Chinguno was aborted on Tuesday after marauding youths pounced on the probe team accusing it of bias.
Police reacted swiftly to quell the disturbances at Chipinge Country Club by escorting members of the commission of inquiry to their vehicle after which they vanished from the scene.
The incident forced the commission to abort another meeting at District Administrator boardroom where they were supposed to engage farmers.
The youths, led by Zanu PF Manicaland secretary for information and publicity (youth league) Cde Pedzisai Mudhende argued that Mr Ashirai Mawere was not eligible to comment anything as his organisation knows nothing about the youth village residential scandal This was after Mr Mawere, the vice chairman of the Chipinge Youths Housing Scheme had been given the floor to make his submissions on the land scandal.
This raised the ire of some youths, who disowned and tried to block him from speaking arguing that his organisation was dubious.
Some youths then descended on the eight member panel accusing them of bias after insisting that Mr Mawere should make submissions.
"Who is he (Mawere) to comment on the residential stands scandal? We do not know him and he should not address this panel on the issue because his organisation is not only dubious, but knows nothing about the residential stands scam.
"He does not have evidence as the programme was started by members of the previous Zanu PF provincial youths league. He was nowhere when the programme started.
"He runs a dubious organisation which pretends to represent the duped youths. We are blocking you (panel) because we saw some members of his organisation together with some members of the panel prior to this hearing," said Cde Mudhende.
When contacted for comment Mr Mawere refuted Cde Mudhende allegations and said the Chipinge Youths Housing Scheme was well known since it was formed to push for improved access to affordable housing for youths.
He said his organisation had appealed to President Mnangagwa to institute an inquiry into the Chipinge residential stands scam.
"Why are these people so desperate to block the commission of inquiry from carrying its work? They were given their chance to speak during the hearing, but when it was my turn they tried to stifle my contribution," he said.
"These people should not use the name of the party to protect corruption and the culprits. Our organisation will fight until those who stole money meant for the youth village are brought to book," he said.
The commission of inquiry into the sale of state land discended in Manicaland province this month to gather evidence and make recommendations.
In an interview, one of the commissioners, who declined to be named, said they were out to get the correct picture from all aggrieved members.
"The commssion would like to inquire from people of all categories who have been victims or forced to pay rent or subscriptions.We only need to collect facts and everyone is free to air his or her concern," he said.
"The programme will also target individuals and companies allocated stands on spaces meant for the construction of schools, clinics, roads and recreation sites," he added.