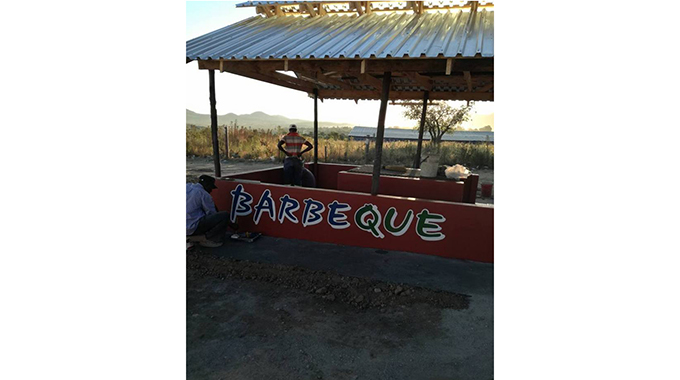 The ManicaPost
Liberty Dube Entertainment Correspondent
PREPARATIONS for the much-hyped Castle Lager beer and braai festival scheduled for Villa Spot in Dangamvura on September 28 have reached an advanced stage with organisers expecting thousands of people from all walks of life to attend.
In a statement, Delta Beverages, said the concept was born from the strong association between braai activities in the country, Castle Lager consumption and listening to music.
"Castle lager as the flagship lager beer brand for Delta Beverages is giving all braai lovers a platform to come together and set their own record of braaiing, enjoy their favourite lager while listening to good music on the day. The event will not be a success without the partnering of popular braai spot outlets and our lager beer outlets, and we want to take this opportunity to thank them for partnering with us.
"These partners will be assisting with the braaiing of meat, however, there will be braai stands available for own braaiing," reads part of the statement.
The Villa Spot event will be part of a build-up activation to the main festival — Castle Lager National Braai day which will be held on October 25 and 26 at Old Hararians Sports Club in Harare.
"As part of cementing our communication platform "It all comes together with a Castle. This braai day will see the Gigmaster (music), the braaimaster (braai) and the brewmaster (Castle) coming together. It is a day filled with fun and activity where records will be broken. To add to the excitement each year a braaiometer will be on site showing the consumption levels of meat as the day progresses. Meat consumed in the build-up activations will also be added," the organisers added in a statement.
Although Villa Spot, situated in Area 13, in the sprawling suburb of Dangamvura, has hosted several national events, which included national pool tournaments, the festival will be the biggest entertainment event they have ever hosted.
Villa Spot management said they were ready to host the event.
"We are glad that Delta chose us to host the prestigious beer and braai festival. Preparations are at an advanced stage and we are working flat out to make sure that beer and braai lovers will have a great treat come September 28," said Lloyd Mabondongwe, the venue manager.