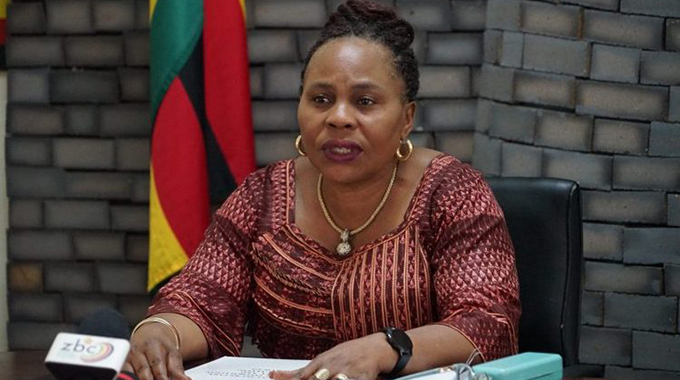 The ManicaPost
Tendai Gukutikwa
Post Correspondent
MANICALAND'S referral health institution, Victoria Chitepo Provincial Hospital, is in urgent need of 100 flow meters to ensure the availability of oxygen to patients who require it.
The hospital has a capacity to admit 30 Covid-19 patients in its isolation unit and is in need of 20 flow meters for the unit and 80 other meters for the rest of the hospital's wards.
The hospital's Medical Superintendent, Dr Dorcas Masanga-Mutede said while the oxygen supply at the hospital is now adequate, they are facing a major challenge in supplying the oxygen directly to the patients due to a lack of flow meters.
"A 10 000-litre oxygen tank was recently installed at the hospital and therefore the oxygen supply is now very adequate at the hospital. However, we need flow meters to deliver oxygen from the tank to the patient. The flow meters cost around $70 per unit.
"Currently we are using the equipment that we already have, but it will be much easier if we have the flow machines installed as a matter of urgency," she said.
Speaking during her Covid-19 inter-ministerial taskforce visit to the hospital recently, Information, Publicity and Broadcasting Services Minister, Senator Monica Mutsvangwa urged the provincial taskforce to engage the private sector to ensure that the said equipment is supplied.
"The oxygen tank has been installed, meaning that patients who require oxygen will be catered for. The issue of flow meters can easily be dealt with if we work closely with the business community and the private sector.
"The flow machines are not very expensive, they cost around $70 each. We need a collective approach in enhancing preparedness as far as Covid-19 is concerned. You need to get everyone on board and ensure that equipment is supplied to the institution," said Minister Mutsvangwa.
"Although Victoria Chitepo Provincial Hospital's preparedness is much better when compared to other hospitals, they still need more equipment," she said.
She further commended the hospital's preparedness in the isolation centre.
"The isolation centre has been upgraded. It is looking good. However, much more work needs to be done to make sure that we increase the isolation centres in the province," said Minister Mutsvangwa.
The isolation centre which has a capacity of holding up to 30 patients had 18 admissions as of last Saturday.