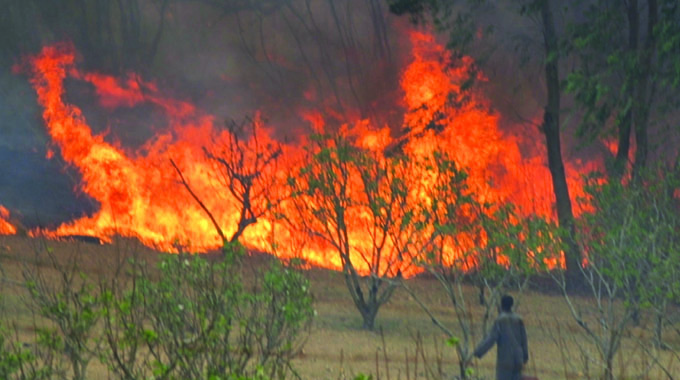 The ManicaPost
Post Reporter
VELD fires are a serious problem in Manicaland and can be a real threat to food security in the province if they are not contained, the Environmental Management Agency has said.
This follows the loss of about 130 000 tonnes of maize worth over $49 million suffered when a wild fire swept across Lone Kop Farm in Rusape and also burnt seven hectares of wheat nearing maturity, 500ha pastures and animal species.
The country is already in the fire season which stretches from July 31 to October 31 and veld fires occur regularly during that period.
EMA Manicaland provincial manager Mr Kingston Chitotombe said monitoring inspections continue to be carried out to ensure farmers' compliance to recommended fire management and suppression measures.
He added that there is need to employ mechanisms that curb the destruction of natural resources by veld fires.
Mr Chitombe said the country' economic growth and development agenda can be sustained if the environment is conserved.
Given that Manicaland is largely an agricultural province, its thriving timber production sector is also seriously threatened by veld fires, he added.
This, said Mr Chitotombe, scuttles the National Development Strategy 1's drive towards the country's prosperity.
Barely four weeks into the 2021 fire season, the province has already recorded 54 fire incidents with over 8000ha of land destroyed by veld fires compared to 23 recorded last year over the same period.