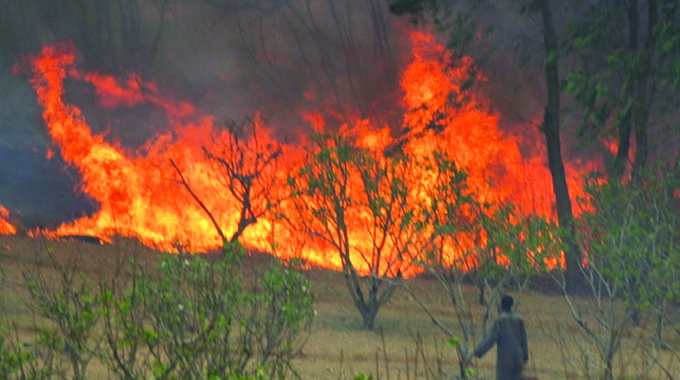 The ManicaPost
Luthando Mapepa
Chipinge Correspondent
THE Environment Management Agency (EMA) has embarked on a prevention programme aimed at combating and reducing veld fires in Chipinge District during the 2021 fire season.
EMA is mainly targeting resettlement areas in the district where there is a high incidence of veld fires.
The veld fire season stretches from July 31 to October 31.
EMA district officer, Mr Welbert Chauruka, told The Manica Post that they have already started engaging various stakeholders in the district with the aim of raising awareness.
"Veld fires are a serious threat, not only to people's livelihoods, but their lives as well. We are joining hands with other stakeholders and moving to get people aware of the dangers posed by this problem. We will be holding awareness campaigns and trainings on veld fires prevention," said Mr Chauruka.
He said they are targeting to drastically reduce the occurrence of veld fires in Chipinge District's communities.
"Our records show that last year around 400 hectares were destroyed by veld fires and these occurred mainly in resettlement areas which cover A1 and A2 farms. Our aim is to reduce veld fire occurrences as compared to last year," said Chauruka.