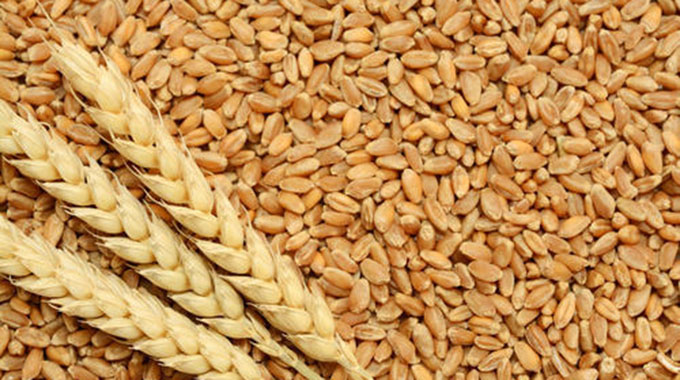 The ManicaPost
Following a massive US$25 million investment by Fast Moving Consumer Goods (FMCG) distributing company Mega Market, Mutare is set to have its own wheat milling plant.
The Manica Post Senior Reporter Rumbi Zinyuke (RZ) recently caught up with Mega Market managing director, Mr Shiraan Ahmed (SA), who told her that the plant will be one of the biggest in the country, with a capacity to mill 300 tonnes per day.
The wheat milling project will be a game changer as it will cascade positive benefits down the value chain and grow Manicaland's economy in line with Government's thrust of achieving an upper middle income economy by 2030.
R.Z: Please tell us a bit about Mega Market. When did it started and how?
S.A: Mega Market started in the year 2000 as a family business. I was still studying at that time and therefore I wasn't full time. I took over in 2008 and by that time, it was a small retail outlet selling frozen fish and groceries. Now it has grown into a large distributor and manufacturer with a wide range of products.
R.Z: What was the vision for Mega Market when you started and how far have you gone in achieving that?
S.A: I have always had big visions and big dreams. Distributing nationally and manufacturing our own products has always been a one of my visions. I wasn't always confident that I would achieve it. We have had a lot of ups and downs over the years, the competition was fierce and sometimes funding was a challenge. But I can safely say we have surpassed expectations.
R.Z: How did you come up with the idea of constructing the US$25million wheat plant?
S.A: This wheat mill is something that I have been thinking about for the last seven years. It didn't happen overnight. Between 2012 and 2013, we used to import a lot of bread flour for the bakeries, that was a key part of our business. At that time, there were a lot of restrictions on imports, the foreign currency situation also got worse so that's when we started thinking about manufacturing flour.
R.Z: What challenges have you faced over the past years and how have you overcome them?
S.A: The economic climate hasn't been easy. Foreign currency has been a challenge and it is hard enough to reach our stock requirements, never mind the capital requirements. Before lockdown, there were also issues like power shortages but supply has significantly improved.
On the forex situation, we have relationships with various banks who support us in meeting our forex requirements. We have also received support from the Reserve Bank of Zimbabwe. We also service institutions like NGOs and other clients who provide forex. But having said that, we are still short of forex, it is not enough.
The biggest challenge that we face right now is inflation. Our major clients are the chain stores like TM, OK, N.Richards, Choppies, Metro Peech and others. The billing for these customers is done in Zimbabwean dollars and they get payment terms. This at times see the value of the money getting eroded before we get it. We have therefore reduced payment terms. We need a lot of capex through building materials once money comes, we use it to preserve value.
R.Z: Finally, what does the future hold for Mega Market? Where do you see yourself in the next decade?
S.A: We want to go regional in the next few years and continue value adding and manufacturing products. Once we have flour from our mill, it will open up lots of new possibilities in the manufacturing industry. We will have products like pasta, instant noodles, and a variety of other products made from flour.
We are also growing our range. We want to eventually manufacture all products. As long as it is cheaper for us to manufacture locally, we will manufacture everything that we are currently importing. Obviously it's a process that will not happen overnight and we cannot focus on too many plans at the same time. We will focus on one project and implement it properly and then move on to the next.
For the next two years, our focus is to get the wheat mill running properly and efficiently and make sure we access new markets and we then look at the next profitable project thereafter.