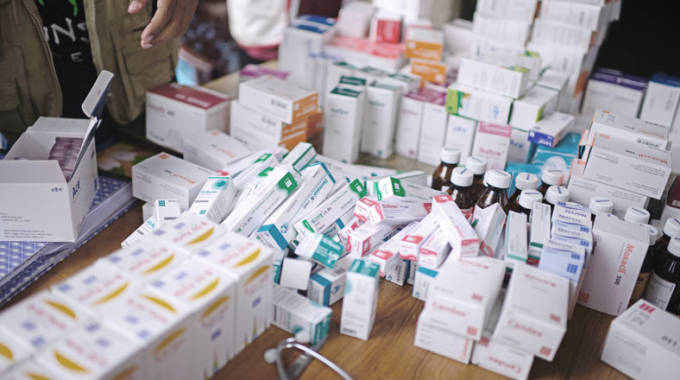 The ManicaPost
Ray Bande
Senior Reporter
MEDICAL drugs worth around US$20 000 that were kept until they were past their use-by dates were recently destroyed at Hauna District Hospital in Honde Valley.
This was unearthed during Health and Child Care Deputy Minister, Dr John Mangwiro's recent tour of the hospital.
In an interview during his tour of health institutions in Manicaland last week, Deputy Minister Mangwiro expressed shock and blamed the hospital's pharmacy staff for holding onto the drugs that could have been redistributed elsewhere before their expiry date.
Deputy Minister Mangwiro said this was unacceptable at a time the country is battling the Covid-19 pandemic which has seen more resources being channelled to import drugs and vaccines to save lives.
"I was really shocked to learn that drugs were destroyed at Hauna District Hospital after they had expired. It was an assortment of different drugs and that really surprised me, given the fact that we always hear of shortages of drugs.
"Was it not wiser to have redistributed those drugs to areas where there is need? I think someone really slept on duty in this case and that should not be tolerated at all," he said.
Dr Mangwiro said hospital pharmacists should open communication lines among themselves in order to share notes on shortages or abundance of drugs.
"We told the pharmacist and his assistants at Hauna District Hospital to up their game. Pharmacists must keep track and be aware of which drugs are about to expire so that they can be redistributed to other institutions.
"In this day and age they surely must have some WhatsApp groups where they communicate and enlighten each other on where there is shortage and where there is more than what is needed," said Deputy Minister Mangwiro.
In a separate interview, Manicaland Provincial Medical Director, Dr Simon Nyadundu confirmed the cost of the drugs that expired and were destroyed at Hauna District Hospital.
"The expired medicines accumulated from 2018. The medicines and sundries which expired according to the District Medical Officer Mutasa, Dr Fonte include some donations which were made to Old Mutare and Bonda mission hospitals through their partners.
"Some of the medicines and sundries were meant for some clinics in the district. The estimated value of all the medicines is between US$15 000 to US$20 000," said Dr Nyadundu.
The incident at Hauna District Hospital comes hard on the heels of Deputy Minister Mangwiro's experiences with inefficiencies in State institutions when his unexpected visit to Victoria Chitepo Provincial Hospital revealed that the institution's pharmacy was operating without a record of medicines in stock and those disbursed.
The absence of a clear record of drugs in stock and those disbursed exposes the whole system to abuse and corruption as deceitful employees with access to the pharmacy can easily steal without anyone noticing.
This incident came at a time some employees in medical institutions, especially those residing in high density suburbs, are allegedly operating backyard surgeries and clinics where they treat patients using drugs stolen from their employers.