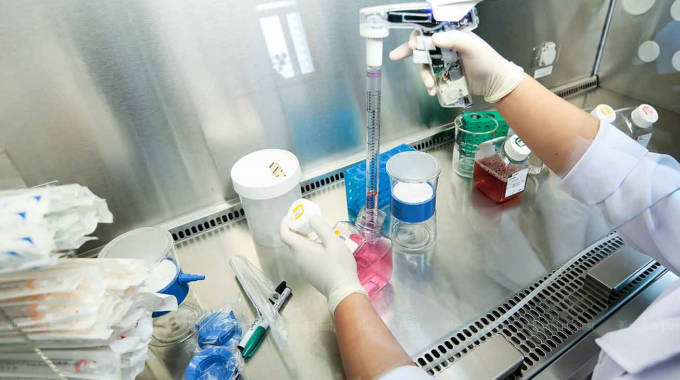 The ManicaPost
Cletus Mushanawani
News Editor
AFRICA University's Malaria Research Unit has been awarded a US$1.5 million grant, while its Dean of the College of Health, Agriculture and Natural Sciences, Professor Sungano Maharakurwa, was awarded US$500 000, in a game-changing project to eliminate malaria in Africa.
This comes at a time when Manicaland was averaging 240 to 300 cases of malaria per week, with the most burdened districts being Nyanga, Mutasa and Mutare.
The grant from USAID is expected to establish a centre of excellence in Entomology at Africa University, and position the institution at the forefront of frontier research in the field.
Africa University's public affairs director, Mr Stephen Chikozho, confirmed the development, and said: "Under the Zimbabwe Entomological Support Programme in Malaria (ZENTO), the Malaria Research Unit shall strengthen the quality, and increase the quantity of entomological evidence for guiding malaria control operations by the National Malaria Control Programme of the Ministry of Health and Child Care and its partners."
Spanning a three-year period, the project will establish a new malaria entomological surveillance programme in Mutasa and Nyanga districts, with more areas being included as the programme takes shape.
ZENTO will be working closely with the health ministry in a timely intervention to help decrease the malaria burden in high-risk areas with success serving as a reference point for replication of solutions in other provinces.
Professor Maharakurwa said: "The programming, research and innovation that comes with ZENTO will contribute new approaches, and lessons on the control, and elimination of the deadly malaria scourge that has a more than 90 percent stronghold on the African continent compared to the rest of the world.
"This grant is of special importance to Africa University as it brings a substantial scale of funding and capacity development that will leapfrog the institution towards novel niches of research and innovation for solution in line with Education 5.0 policy.
"This is the first time our funders have supported a university, which places us in a unique head start position relative to other institutions."
In addition to the US$1.5m USAID grant, Professor Maharakurwa was awarded a US$500 000 Fogarty Emerging Global Leader Grant which is a highly competitive award designed to provide research support to skilled and talented researchers from developing nations.
"This grant is awarded to scientists with a strong training, research and publication record who are set for transition to the level of global leaders.
"I am fortunate to have met these criteria based on my contributions to malaria research to date, and the vision I am gearing towards, which is to become a global malaria transnational research leader, and innovator based at Africa University. It will afford a strong opportunity to establish vibrant international collaborations, regional training programmes, undergraduate, graduate and post-doctoral learning and research opportunities for the university and its students," said Professor Maharakurwa.
On how his research will impact on the continental discourse on malaria, Professor Maharakurwa, said: "I am embarking on targeted advanced training, and a research programme that will employ molecular, and field approaches to understand the seasonal distribution, determinants, and characteristics of parasites, vectors and humans associated with urban malaria invasion into Mutare in order to identify strategies for reclaiming zero transmission.
"Strategies and lessons emanating from the research will be valuable in restoring malaria-free status to Mutare, and other cities in Zimbabwe and Africa in line with the goal of eliminating malaria. That will be a major improvement in the health of our communities in Africa who bear the brunt of illness and mortality from malaria every year."
Manicaland Epidemiology Diseases Control Officer, Dr Munyaradzi Mukuzunga, said although they were still to be appraised on the grant awarded to Africa University, they work closely with the institution in the fight against malaria.
"We work closely with Africa University in the malaria fight. They produce the mosquitoes which we use to determine the quality and effectiveness of the chemicals we use to fight and control the spread of malaria. They also capture mosquitoes in the field and carry out extensive studies on them to determine the ones that spread malaria and how to effectively deal with them.
"From Africa University, they also assist us in our training programmes since they have a fully-fledged department that deals with vectors. The awarding of the grant will be good news to everyone," said Dr Mukuzunga.
He said they would be launching the indoor residual spraying programme starting next week.
"We are heading towards the rainy season, and we will be launching the indoor residual spraying programme. We will start with Nyanga, Chimanimani and Mutasa before moving to other districts.
"We are witnessing a decrease in malaria infection cases this year compared to last year. We are recording an average of 240 to 300 weekly malaria cases in Manicaland, and this is low compared to previous years. We are happy with the situation. Since we are near the border with Mozambique, our clinics will continue assisting those coming from the neighbouring country to seek medical assistance.
"The mosquito does not know any border or boundaries and we will continue collaborating with our regional counterparts in the fight against malaria as there is a lot of cross-border movements in areas around the border for different economic and social activities," said Dr Mukuzunga.