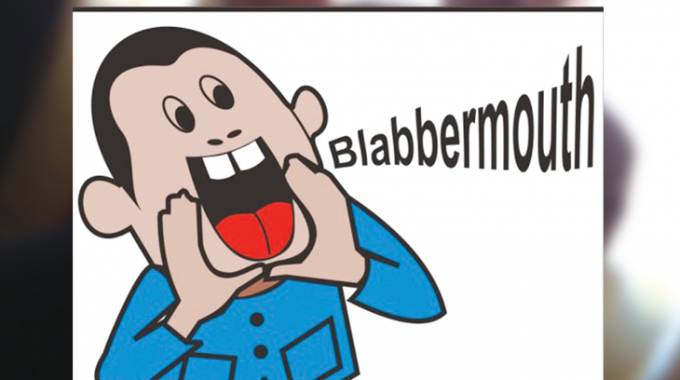 The ManicaPost
YOURS Truly thought the New Year will come with new things but alas we still have the same old evil ''men of God'' and iniquitous thigh vendors in our midst. While we all thought charity begins at home, this old moral concept does not apply to this other pocket-sized man of the cloth who once lured a big number of congregants at his church before they saw the light and left in huge numbers. I mean that scandalous ''prophet'' whose hands are still dripping with the blood of an innocent pedestrian he knocked down negligently, with murder intention.
Yes, that cunning ''prophet'' who started his money spinning ministry in that high density suburb in the periphery of the city before moving the church to a new location next to beer halls and night clubs in that other high density suburb whose name has all to do with water. Word reaching Yours Truly is that the fight for the house he made part payment is raging on with the owner of the house contemplating taking legal action against the clergy.
The ''prophet'' deposited a small amount of money with the intention of buying the property in that other low density suburb along the road to the country's oldest city,  but when proceeds from his church dried up big time, he failed to clear the balance.
For a long time now, the prophet has been resisting eviction, yet indications are as clear as day that he can no longer clear the balance, let alone monthly rentals.
Yours Truly has it on good authority that the ''prophet'' is threatening the owner of the house. He is refusing to vacate the property arguing that anyone who dared evict him and occupy it will endure sleepless nights and 'depart the world of the living'. This is the least we expect from those who claim to be holier than thou. Blabber is closely following the outcome of this protracted dispute, but somehow being a ''man of God'', as he claims, Yours Truly thought that he would do the right thing, get a refund and move out.
As if that was enough, the prophet's daughter is now a serious thigh vendor at that other university in the country's oldest city. Those who confided in Blabber said she is now a hopeless alcoholic and frequents night clubs more than lecture rooms. An apple never falls far away from the tree, and this only shows us how immoral her pretentious daddy is. Far from this hopeless ''man of God'', we also have this other youthful ''prophet'' who looks flabby and sick, but very scandalous, too. I mean that fat, rather obese one, whose name is similar to that of this other city located somewhere in the centre of our beloved country. In fact, this one is a big joke in my eyes leaves Yours Truly wondering whether his followers are really commonsensical because even psychiatric inmates would not have time for such a fool. He recently stage managed a prophecy and healing session at a wedding and the bride and bridesmaid started manifesting, bringing the wedding to a temporary halt. Just like his counterpart above, he is a big time pretender who knows nothing about the Holy Spirit — and everything about harlotry. Blabber is in possession of Whatsapp chats wherein this fool desperately tried to lure women and girls from his church.
In fact, he is now dating several girls, very young ones, in the same church. And then to this other new slay queen in the city. Blabber will obviously need more space to write about this new menace in our midst. Just a teaser for the impatient ones, there is a new lady in town whose name has all to do with love, yet her conduct is evil. Yours Truly will certainly write about her black BMW and how she frequents trendy night spots around the city, pouncing on unsuspecting young men. For now, hold on, relax and always remember to take good care of your loved ones.