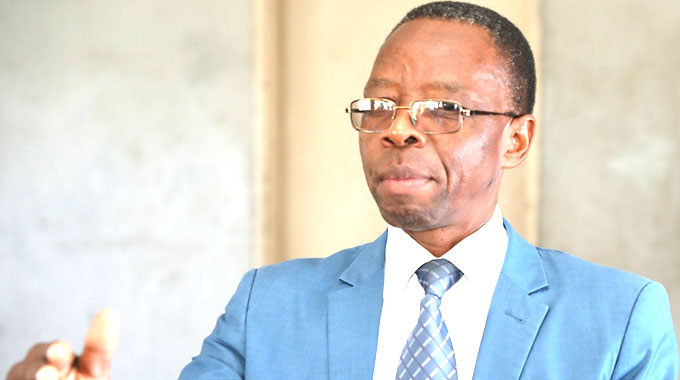 The ManicaPost
Wendy Nyakurerwa-Matinde
Editor
HE has been described as a results oriented man of excellence, one who is leading an illustrious life.
The Minister of State for Manicaland Provincial Affairs and Devolution, Dr Ellen Gwaradzimba, is one of the people who works closely with him and described him as a pillar of strength for many, a workhorse that has Manicaland's development agenda at heart.
But beneath all that steel and focus, Mr Edgars Seenza, Manicaland's Provincial Development Coordinator is an ordinary family man who was thrown into the deep end at the age of 18.
Perhaps assuming weighty responsibilities early in life moulded him to become the hard-working civil servant that we know today.
Speaking at a party thrown to celebrate his ascendency to the post of Provincial Development Coordinator, last Saturday at Marymount Teachers' College in Mutare, Mr Seenza spoke about how he was orphaned at the age of 18.
"I was in Form Four when my father stepped on a landmine and died.
"On the fateful day I remember seeing the teachers converging in the staff room. Apparently they had received the sad news. I was given a vehicle to take me to Chipinge and I had no clue why I was going home.
"On my arrival in Chipinge, I met a fellow villager and he said to me 'Ndinoshora, baba hakuchina (My condolences on the loss of your father).' That is how I got to know about my father's death," said Mr Seenza in an emotional speech.
As fate would have it, eight months later, Gogo Seenza followed her husband to the grave through another landmine.
"In December the same year, my mother also stepped on a landmine that had been planted for a bus. She had been following in the tracks of the bus, but the moment she turned off from the road on arrival, the landmine detonated," Mr Seenza narrated.
The orphaned Seenza had no option, but to swallow the bitter pill and move on.
Edgars, being the elder sibling, quickly assumed the role of the family's provider and guidance counsellor.
"I told my siblings to pursue education and I remained steadfast on that until we all completed our studies. Here we are today," he said, before going on to show his romantic side.
"I owe my success to my wife, Mavis. This woman has been by on my side through it all and she knows how to take care of my stress," he said with his eyes fixated on his smiling wife.
The Provincial Development Coordinator is mandated with steering Manicaland's development through harnessing local resources and ensuring that local communities benefit from them.
Dr Gwaradzimba, who was the guest of honour at the event, said development is a top priority in the Second Republic, adding that it is everyone's responsibility to ensure the development of the province and the country at large.
The event was graced by members of the Seenza family, members of the United Church of Christ, senior Government officials, the provincial executive and heads of local authorities.
Chiefs Mutasa, Zimunya and Nerutanga also took some time off their busy schedules to toast to Mr Seenza's appointment.