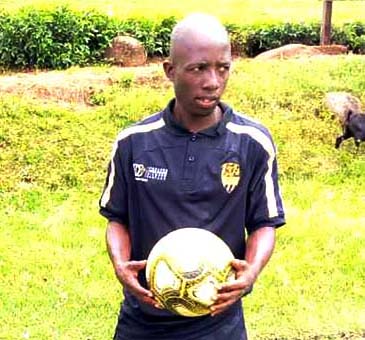 The ManicaPost
Ray Bande
Senior Reporter
A GOOD number of Under-20s who were registered by different domestic top-flight clubs may soon find themselves not being part of the teams set up without kicking a ball after crossing the age limit due to the Covid-19 lockdown induced inactivity.
Each Castle Lager Premiership outfit is required to register five Under-20 players as part of their squad of 30 players in a move that is meant to promote junior football and enhance the skills and confidence of future football stars.
However, as sport went for almost two years without being played, some of the registered Under-20 players have since crossed that age limit.
This speaks to the bane of junior football under Covid-19 wherein schools football tournaments like the prestigious Copa Coca Cola Tournament and community contests like the Mai Hondo Junior Tournament were all put on ice during the lockdown.
Mai Hondo Tournament chief associate, Blessing Mutsaka said: "Covid-19 has had a disproportionate negative impact on junior football. Juniors who were supposed to be scouted and promoted into senior teams at national and local levels did not have a chance to do so as the main leagues were inactive.
"We also did not have regular youth tournaments and it looks like we are getting into the second year without that. Our Mai Hondo, Willard Katsande and the recently unveiled Nakamba tourneys had to be cancelled. These tournaments work as scouting and development grounds for juniors moving to bigger teams and leagues."
He noted the effect the inactivity will have on the national game.
"This will affect the national game because we will have less promotion and identification of promising talent into senior structures. This will result in PSL or national teams recycling the same old players. The national game will also suffer especially if there are any junior national teams commitments.
"Coaches will not have a defined pool to pick from based on performance and track record. National junior team coaches end up just picking players from academies and clubs they know, thereby disadvantaging talented players from smaller and relatively unknown junior clubs across the country," he said.
Manica Diamonds juniors gaffer, Hibron Makukutu said: "Some players will drop football because of the way it has been affected by the Covid-19 situation.
"Even parents of these juniors will not encourage their kids to take football as a means of earning a living. The corporate world will also not come on board because of this situation.
"In future, it means half baked players will grace the top-flight league. This will definitely affect our local football standards. Even our national teams will underperform, thereby hindering international moves for future generations."
Manicaland Juniors of Excellency (MAJESA) coach, Isaac 'Zeka' Nengomasha said: "Covid-19 has impacted heavily on junior football as most teams have gone for two years without any meaningful training. The four pillars of the game — psychological, tactical, technical and physiological — will be negatively affected.
"On the psychological effects, most kids have lost hope and their passion for the game has been negatively impacted with the inactivity we have gone through.
"Football has been treated as a hobby rather than an industry. The young players' perception about the field as an industry has vanished. On the tactical and technical aspect, the league will be graced by less polished players who would have missed the concepts which can only be addressed through training as football is a hands-on sport, hence learn through repetition.
"On the physiological effects, young players are not like professionals who can find their own time to train outside the arena versus juniors who can easily be affected by detraining. Effects of detraining are the end result and massive deterioration of their performance.
"We will witness effects on the country future performance in the gap in talent to represent the nation at the highest level. If we look closely most of the players representing the country are in their twilight and soon will be calling it a day and those who should be taking over the reign have been idle doing nothing to polish their skills."