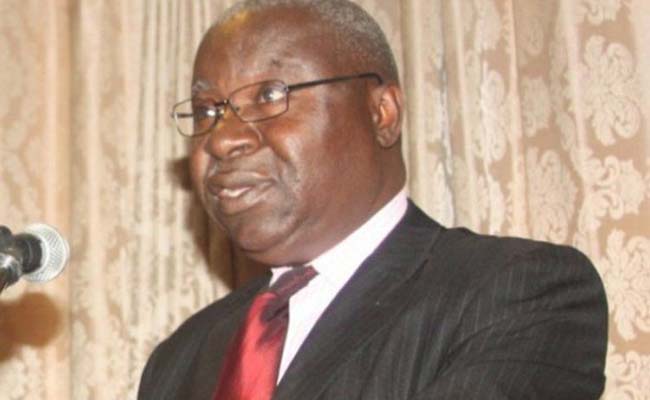 The ManicaPost
Business Correspondent
Government is targeting two percent blending of bio-diesel extracted from the jatropha plant with imported diesel by year end through its parastatal, the National Oil Infrastructure Company (NOIC) as it moves towards easing the country's huge fuel importation burden while it exploits locally available forms of energy, Post Business has learnt.
The move is not new to the country having been first mooted several years ago but the project was halted during the inclusive government era as the then responsible minister of energy decided against fulfilment of the project.
The latest development comes at a time when concerns are rife of the under-utilisation of the country's vast resources for extraction of various bio-fuels from ethanol and jatropha among other raw materials given fuel was the country's biggest expense.
Speaking at the occasion of NOIC conferment of the ISO 9001;2008 quality management systems certification by the Standards Association of Zimbabwe in Harare last week, permanent secretary in the Ministry of Energy and Power Development, Mr Partson Mbiriri said Government intended to go ahead with the jatropha bio-diesel project in 2017 alongside the ethanol and Airport Jet A1 projects.
"We want to move towards 2 percent of bio-diesel blending that with imported diesel. This should also help NOIC in ensuring consistent supply of fuel. In 2017 we expect NOIC to start work on the ethanol project, the Airport Jet 1 projects. We also expect NOIC to start the jatropha bio-diesel project. We have to ensure we grow more jatropha plants and extract more bio-diesel from that and we meet the two percent target that we have set for blending," he said.
The permanent secretary said logistics for jatropha plantations will soon be discussed with relevant stakeholders for future augmentation of bio-diesel supply for blending.
He also said the country was exporting a substantial amount of foreign currency on various fuel products that could be substituted by locally distilled fuels which lie in abundance across the country.
"We have coal we can distil to a whole range of petro-chemical products. We also recently discovered large quantities of uranium that we can distil to a whole range of petro-chemicals. Instead of importing these products we must now focus on local production and exportation," he added.
Government is also seeking to liberalise ethanol production for the country to meet the previously proposed 15 per cent ethanol blending of unleaded petrol which has currently been revised downwards to 5 per cent owing to inadequate supplies by the sole producer of ethanol, Green Fuels.
This should ensure more players in the sub-sector and ultimate augmented ethanol supply to meet national blending threshold.
He further said contrary to fears of fuel shortages, the country is assured of sufficient fuel supply as NOIC is adequately capacitated to meet the country's fuel demands and the ISO 9001;2008 quality management systems certification comes as a major boost in quality and safety of fuel handling, storage, transportation and dispatching using international standards by the parastatal.
"I want to assure the country that we have sufficient quantities of petrol, diesel, paraffin and jet A1 but we are having challenges in ethanol on account of rainfall, the fields are currently unworkable," he said.
NOIC remains one of the profitably run parastatals having ceded a US$ 4 million dividend to Treasury for the 2015 financial year and awarded the best public sector institution for 2016 thanks to adoption of internationally recognised quality management systems the entity started implementing in 2014 which includes safety and quality management of plants and machinery and sound international corporate governance compliance measures unheard of in most publicly run institutions.
"Encouraging the use of standards in Industry and commerce particularly in publicly run entities helps in enhancing competitiveness through quality service provision leading to profitability and safety," SAZ director of certification Mr Sabastian Zuze said.
He said the SI 64 presented an opportunity for local companies not only with the market space in the domestic economy but it also stood as a test for local companies to standardise their operations in line with international best practices.
NOIC chief executive officer Mr Wilfred Matukeni said the certification earned by NOIC will open new trade opportunities across the region and will see a uniform trend of standardised services throughout the parastatal depots across the country.
"We anticipate this will open up new trade opportunities across the region. The experience in Feruka has to be the same with that in Msasa and Beitbridge. We have managed to standardise and be consistent in our services throughout our depots," he added.
The parastatal which is also responsible for the country's oil infrastructure is aiming at increased usage of the Feruka pipeline following the pipeline reduction fees effected on the 1st of January this year from 8.05 cents per litre to 6.50 cents per litre.
This is expected to ease pressure on the road infrastructure as road transport was proving much cheaper to transport oil than the pipeline.