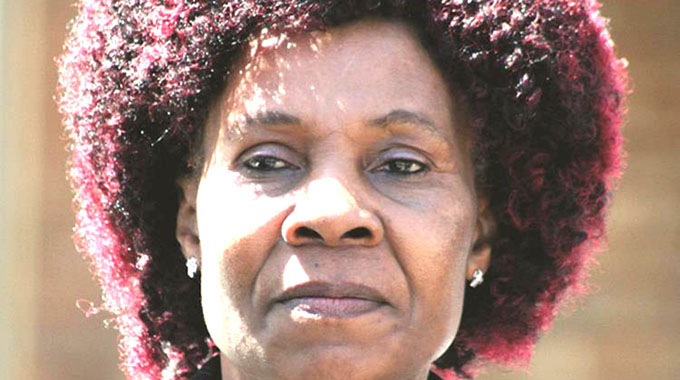 The ManicaPost
Kudakwashe Chidziya Post Correspondent
Two Mutare born lawyers were this week appointed as High Court Judges with their diverse experience, merit and expertise expected to add value to the bench while offering the best in justice delivery.
Former St Joseph's and St David's High School student Justice Evangelista Kabasa is among the newly appointed High Court judges. She is also the only female among the five recently appointed.
She undertook her law studies and obtained the Bachelor of Law (Honours) and LLB degrees from the University of Zimbabwe before proceeding for her Masters Degree in Women's Law, which she completed in 2006.
The experienced law practitioner with more than five years working experience as a Judge of the Labour Court a more specialised court assured impartiality when carrying out her new duties.
"It is an honour to join the High Court bench, where I undertake to give of my best, dispensing justice in an impartial manner without fear or favour," she said.
Her elevation to be a judge of the High Court means she will be dealing with more diverse issues in civil and criminal matters.
Justice Sunsley Zisengwe also born in Mutare on December 24, 1967 has also been appointed to the bench.
He went to Sakubva Primary School and later proceeded to Sakubva High School for his secondary education before going to  Mutare Boys High school for his Advanced level studies.
Justice Zisengwe trained as a magistrate at Judicial College of Zimbabwe before he was enrolled at UZ for his LLB, which he completed in 2005.
He was awarded a scholarship to study for his LLM in a programme jointly offered by the University of Turin (Italy) and WIPO worldwide Academy, and graduated in 2006.
"The complexity, diversity and even volume of cases though daunting in prospect, is something to look forward to because it is an honour and privilege to serve society at that level. It is my hope and prayer that I will be able to serve with honour, integrity and to the best of my ability for justice to be met," he said.
Like Justice Kabasa, Justice Zisengwe also worked for Legal Resources Foundation as centre director in Gweru.
In November 2006 he joined the Judiciary in Namibia, initially as principal magistrate before being elevated to regional magistrate.
Justice Zisengwe has a notable over 20 years experience as a magistrate both in Zimbabwe and Namibia.
Until this new appointment, Justice Zisengwe had taken up lecturing positions at Great Zimbabwe University on full-time basis and MSU on part-time basis.