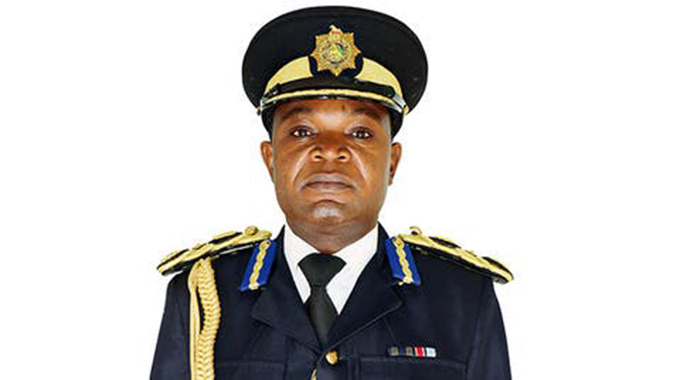 The ManicaPost
Luthando Mapepa Chipinge Correspondent
TWO armed timber poachers were gunned down, while another one was seriously injured when the marauding gang attacked police officers stationed at Tarka Estate in Chimanimani last week.
A free for all situation is obtaining at the Allied Timbers-owned estate.
In addition, timber poachers armed with dangerous weapons are now a menace to the community around Tarka.
Allied Timbers management visited the estate on Wednesday to assess the situation on the ground.
However, repeated efforts to get a comment from the acting chief executive officer, Mr Remigio Nenzou, were fruitless as he was not picking his two mobile phones.
However, investigations conducted by The Manica Post revealed that the timber poachers are operating as syndicates, with some daring ones having already set up saw mills at the timber estate.
Some of the syndicates have embarked on 24-hour missions of felling trees, with the harvested timber being transported to markets in Chimanimani, Chipinge, Mutare and other areas outside Manicaland.
Transporters of the stolen timber are also reportedly cashing in on the prevailing situation as they are charging the syndicates in United States dollars.  Law enforcement agents have since moved in to stop the illegal activities, but the daring poachers, armed with all sorts of arsenal, have been resisting their efforts.
This has resulted in running battles between the timber poachers and the police.
Last week on Wednesday, a shoot-out incident claimed the lives of two timber poachers.
Zimbabwe Republic Police national spokesperson, Assistant Commissioner Paul Nyathi confirmed the incident and said police are doing comprehensive inquiries into this regrettable incident. He also urged members of the public to observe the law at all costs.
"The incident happened on July 1 after the timber poachers clashed with our deployed officers. A group of about 30 poachers attacked a police sergeant who was on duty. This prompted a reaction from the other police officers.
"They fired warning shots. These were ignored by the poachers until three suspects were shot. They were taken to Rusitu Mission Hospital, where two of them died upon admission. The injured one is still admitted at the same institution," said Assistant Commissioner Nyathi.
Among the 30 timber poachers, 12 were arrested and appeared in court on Tuesday.
These include Tatenda Dzungudza (28), Blessing Mutiro (38), Nobert Tomboriro (32), Paul Abhodho (31), Charles Rukezo (38), Morris Tendani (26), Gladman Chaitazvimwe (20), Knowledge Tryson Ngangurwa (22), Pardon Machekano (21), Tinashe Munaiwa (18) and Victor Mwadzura.
They appeared before Chipinge magistrate, Mr Poterai Gwezhira, facing theft, robbery and public violence charges.
The gang was also charged with contravening Section 85 of the Forestry Act, which criminalises operating a saw mill without a licence.
The 12 were represented by Mr Langton Mhungu of Mhungu and Kwirira Law Firm. They pleaded not guilty and were remanded in custody to yesterday (Thursday) for their bail ruling.
In opposing the gang's bail application, the investigation officer, Assistant Inspector Marima, said timber poachers are wreaking havoc in Chimanimani. He said communities are now living in fear.
"Your Worship, timber poachers are now a danger to the Chimanimani society. They are armed and police are facing difficulties in stopping their operations. Companies are losing timber to these culprits. We are having a torrid time in evicting them from the timber estate.
"They should be denied bail until their cases are finalised, otherwise they will interfere with witnesses.
"Last week, our police officers were overpowered and injured and had to call for reinforcement from other stations," said Assistant Inspector Marima.
Prosecuting, Mr Temba Dhliwayo said the tree poachers were camped at J Block, Tarka Estate. He said the gang leaders are Phillimon Ngirande and Tonderai Chirahwi.
"After cutting down pine trees, they transported the logs to an unregistered saw mill a few metres from Tarka Estate using a tractor and a lorry.
"When this information reached the police, they promptly attended the scene and the accused persons fled. However, they left behind an unregistered tractor and trailer," said Mr Dhliwayo.
Two days later, the gang allegedly went back and attacked the police, before forcibly taking the tractor and trailer.
After a few hours, the gang went back to Tarka Forest and harvested more timber.
It is during this second expedition that the police managed to arrest one of the accused persons and took him to their base.
Mr Dhliwayo said at this point, the other culprits ganged up and went to confront the police at their base, armed with logs and machetes.
They ordered police to release their accomplice.
"They were singing revolutionary songs. They man-handled and assaulted the member-in-charge at the base. Although the police managed to rescue their colleague, the gang succeeded in freeing their arrested member during the commotion.
"On Sunday, police went back to the area with reinforcement and managed to arrest the 12 as they were processing timber at the saw mill. Police also recovered a tractor and trailer that was loaded with timber," said Mr Dhliwayo.