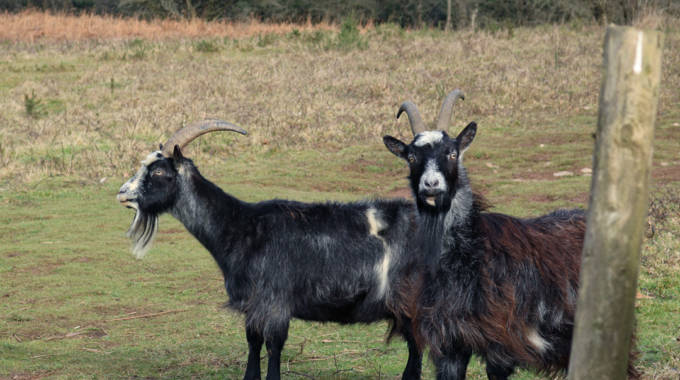 The ManicaPost
Lovemore Kadzura
Rusape Correspondent
A Rusape man was last week fined two goats and ordered to pay US$55 after Chief Makoni found him guilty of accusing an his elderly neighbour of bewitching his mother who is now late.
Russell Murembe of Nyahukwe Village on the outskirts of Rusape also accused Gogo Maria Gowora of causing his infertility.
Chief Makoni ruled that Murembe should restitute the US$55 that Gogo Gowora forked out to process court papers.
Gogo Gowora told the court that Murembe is giving her torrid time, accusing her of witchcraft.
She said she is living in perpetual fear after Murembe once besieged her home and threatened to hack her with an axe over the allegations.
"I was at my homestead going about my daily chores when Murembe came armed with an axe, threatening to hack me for bewitching his mother. I have been living in fear since he threatened to strike me with the axe.
"I knew his mother very well. I treated his mother as my daughter in-law. His mother was sick for a very long time and died in 2003.
"She was very sick and I tried to explain all this to him, but he insisted that I was the one who bewitched her. As if that was not enough, he came up with another accusation that I am the one preventing his wife from conceiving," she said.
Gogo Gowora said sometime in 2018 she went with Murembe's wife to a nearby mountain to fetch firewood, and stumbled upon a traditional herb that promotes fertility.
"l recommended it to her and plucked part of the plant and chewed on it as proof that it was not poisonous.
"I picked gavakava (aloe) and recommended it to his wife so that they would drink it together. I did it in the hope that it would help her conceive. I chewed part of the plant in the presence of his wife. Now he is accusing me of giving his wife a poisonous plant to kill him," narrated Gogo Gowora.
However, Murembe denied making the witchcraft accusations.
He said his gripe with Gogo Gowora was the fact that she gave his wife some herbs.
"She told my wife to drink the herb saying she now wanted us to have babies. To me it appeared as if she was the one responsible for our infertility. I did not take the medicine," said Murembe.
Murembe's wife, who was in the gallery, also defended Gogo Gowora saying she gave her the herb out of genuine concern.
She said accusing her of bewitching any of them was unfair.
Chief Makoni ordered Murembe to stop harassing the senior citizen.