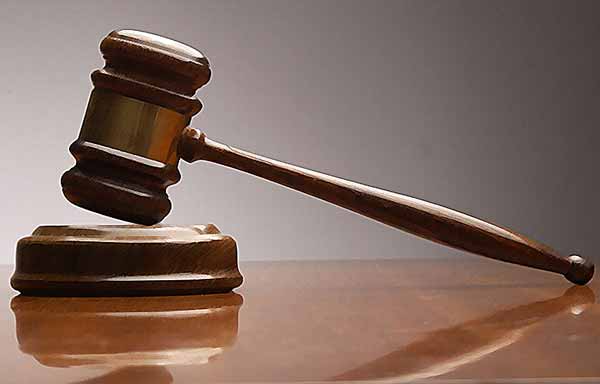 The ManicaPost
Post Correspondent
TWIN brothers from Zimunya have landed themselves in trouble with the law after they attacked their elderly parents with machetes accusing them of witchcraft.
Clive and Clever Mariri (27) of Madeokunze Village both pleaded guilty to the charges they were facing before Mutare magistrate, Ms Perseverance Makala.
They were convicted of the domestic violence and physical abuse charges. The pair contravened Section 3 (1) (a) as read with Section 4 (1) of the Domestic Violence Act Chapter 5: 16.
The Mariri twins were ordered by the court to pay $60 in fines each or serve one month in prison. They were given a June 18 deadline.
In their defence, the identical twins told the court that they were living in poverty but their parents did not want to look into the matter and cast out evil spirits that are causing their suffering.
"They know that evil spirits are haunting us and that we need those evil spirits to be cast out. The ritual cannot be done without our parents. We forcibly came with a traditional healer at our parents' homestead without their consent because the cleansing ritual has to be done one way or the other," they said.
"When our father realised that the traditional healer had come, he tried to run away together with our mother and that is what angered us. We cannot live all our lives being haunted by evil spirits simply because our parents claim not to believe in African tradition religion. That is the reason we attacked them Your Worship."
The court heard that on May 12 at around 7pm, the twins went to their parents' homestead with a traditional healer.
The suspects' father, Josphat Mariri (55) attempted to flee but was stopped immediately by his two sons who were armed with machetes.
Clive grabbed his father as a way of preventing him from escaping while his brother took his machete and threatened to kill him if he tried to run away.
The twins also threatened to kill their mother who was trying to restrain Clive from attacking her husband.
Josphat sustained painful ribs as a result of the incident.