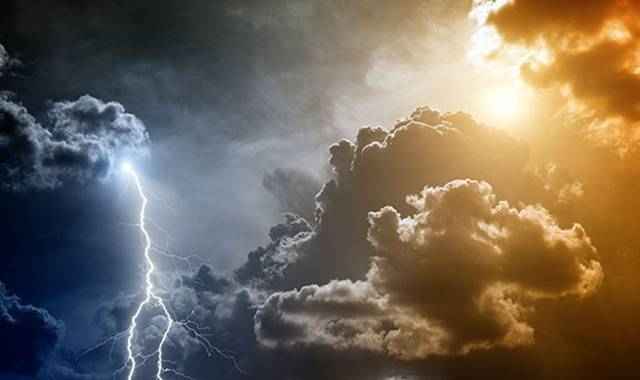 The ManicaPost
Rumbidzayi Zinyuke Senior Business Reporter
The rapid change in global climate and weather conditions in the past decades has been a serious threat to food security and the livelihoods of millions of people in Africa.While Governments have been working to come up with sustainable mitigatory measures, there is arguably still a long way to go as weather patterns continue to be affected thus also affecting the masses.
The worst Zimbabwe, and indeed the whole of southern Africa, has faced in recent years, was the El Nino induced drought in 2015, the worst to be ever recorded in the history of the region.
The country was ravaged by heat-waves, floods and erratic rainfalls, which led to massive loss of livestock, crops as well as infrastructure. A significant number of human lives were also lost. Although the civic organisations have always intervened to offer assistance to the affected, it is prudent that Government puts in place structures that can effectively and sustainably arrest the effects of climate change.
While Government has been successfully running the Command Agriculture programme to boost food production, the effects of climate change cannot be ignored as they continue to threaten to destroy the gains that have been achieved since the programme was implemented in 2015. Especially as the country is faced with another El nino induced drought this season. It then becomes important to put in place measures that will ensure that rural communities that rely on rain fed crops are spared.
In light of this, Government has come up with targeted interventions aimed at enhancing climate resilience, in particular rain fed agriculture, central to food security and livelihoods of the rural population. Government through the Transitional Stabilisation Programme targets to integrate the necessary mitigatory measures into national policies, strategies and planning, to strengthen resilience and adaptive capacity to climate related hazards and natural disasters.
This will include: improving education awareness, raising human and institutional capacity on climate change mitigation, increasing adaptation capacity and strengthening early warning systems.
"Furthermore, Government will promote mechanisms for raising capacity for effective climate change related planning and management, to reduce exposure of such susceptible groups as women, youths, and marginalised communities," reads part of the TSP.
Government will hence initiate irrigation development initiatives highlighted in the Programme to assist drought proofing rural communities, and guarantee food self-sufficiency at household level.
"Government will also promote climate resilient water management systems, focusing on both crops and livestock, also cognisant of the peculiarities of the country's ecological regions," the TSP notes. The focus of the TSP is consistent with Sustainable Development Goal 13 to 'Take urgent action to combat climate change and its impacts'.