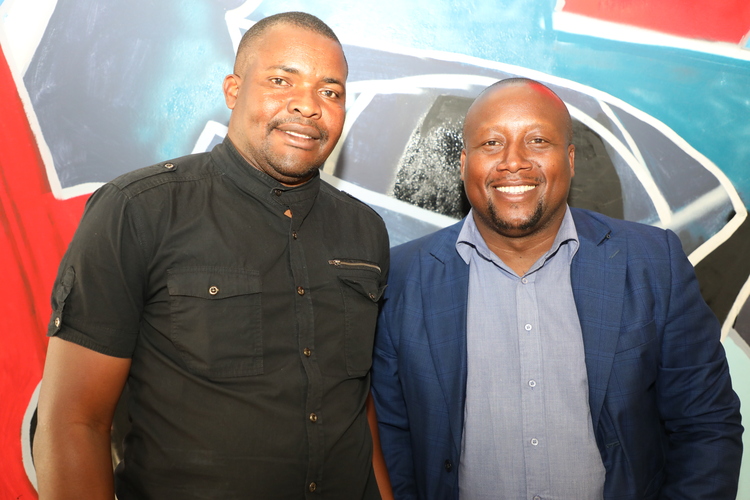 The ManicaPost
Morris Mtisi Weekender Correspondent
IN an era of rising academic standards, some of the country's brightest minds have come from St Augustine's (Tsambe) classroom benches. These academic geniuses have literally penetrated and excelled in almost every aspect of Zimbabwean life – be it politics, economics, religion and everything else any mind can dream of.
The latest entrant to Tsambe's long list of achievers is Moses Matanda, who has forged a bilateral arrangement with the Zimbabwe Defence Forces to complement each other in telling Chapter One of Zimbabwe's armed struggle through the film Chinhoyi Seven.
The Manica Post recently caught up with the Chinhoyi Seven director and owner of the Honde Valley Film Production Company who said the first point of call naturally had to be the Chinhoyi Battle, popularly known in the Chimurenga annals as the Sinoia Battle.
"This is my own first Chimurenga battle in the film industry. And what story would be better to tell through film than the real first armed confrontation with the enemy forces of Ian Smith in 1966 at the famous Chinhoyi Battle?" said the new film production guru on the block.
"After St Augustine's in 1986 I went to Dallas-Texas in the United States where I studied Media, specialising in filming. I then went to Canada for further studies in the same area.
''These were places a reminder of racism and related misadventures back home then and the current biting economic sanctions haunted me and forced me to think of the reasons the people of Zimbabwe took up arms to become their own liberators. I am proud to be the hobby-horse of this great historical story. And thanks to the Zimbabwe Defence Forces for agreeing to join hands in a project that brings honour not only to its protagonists, but to the nation as a whole."
Confirming and complementing Moses Matanda's sentiments about the amalgamation, Squadron Leader Special Matarirano said: "It was a matter of interests colliding here. ZDF had the vision, the idea and obligation to tell the story of the armed struggle through picture but we had no expertise. Moses and Honde Valley Film Production Company came in with the skills and knowledge. And here we are today! We have learnt a lot about film making as ZDF. We continue to learn. We have together formed, I am delighted to say, a company called Focus Uhuru Media to champion the cause of telling the Zimbabwean story of the war of liberation. That is critical."
Both Moses Matanda and Squadron Leader Matarirano concurred on the need for the story of the war of liberation to be properly chronicled and recorded.
They said their main target now were high schools to make sure students did not get detached from their history, especially the armed struggle, which marks the most important chapter of their journey from slavery to freedom.
The two film pundits said there was critical need for youths to see and read stories on how Zimbabwe was freed from the shackles of colonial white minority rule and how they must cherish this history.
"If we do not tell that story and tell it with gusto, with delight and pleasure, with appetite and piquancy, as the zest that comes with film, the children of war veterans and their own children and children's children will never respect those who fought and fell to liberate the country," they took turns to assert.
Chinhoyi Seven was shown to student teachers at Mutare Teachers' College this week for the first time. The students' response was emotionally magnetic and heart-rending.
The timing to exhibit this great film and great story could, however, have been better if it had not coincided with examinations.
Currently, right up to end of term, examinations are running everywhere in the education sector. Squadron Leader Matarirano said it was their wish to approach Ministry of Education and seek authority to go right round Zimbabwe giving in-school youths an opportunity to watch this great film and story.