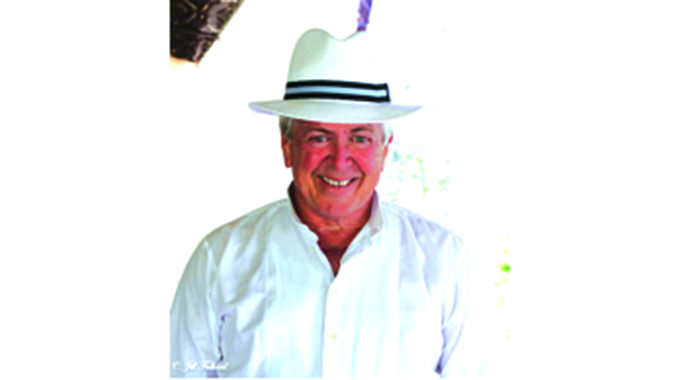 The ManicaPost
Liberty Dube Tourism Correspondent
Tourism players in Manicaland and beyond have paid tribute to veteran hotelier, Mr Gordon Addams, who passed away last week on Wednesday following a heart attack.
Mr Addams was 60.
In a statement, the Zimbabwe Tourism Authority said, "He (Mr Addams) was the brains behind the "Best of Zimbabwe" initiative whereby he worked with a number of tourism operators both in the Eastern Highlands and throughout the country to promote tourism. Mr Gordon's passing is indeed a huge loss for the tourism industry in Mutare in particular and the entire tourism industry in Zimbabwe and beyond."
Mr Addams was also the brains behind Inn on the Rupurara, Pine Tree Inn, Inn on the Vumba and Inn on the Great Zimbabwe, among others.
He was the former vice-president of the Hospitality Association of Zimbabwe (HAZ).
"Mr Addams is an industry icon whose imprint on tourism include the brand Inns of Zimbabwe, a brand he started over 25 years ago. Hospitality Association of Zimbabwe is proud of the work Mr Gordon did and the legacy he leaves," said HAZ in a statement.
"He was a great friend, mentor, legend and torch-bearer in the industry. His words of wisdom and encouragement shall forever be cherished," said White Horse Inn director, Mr Frank Marembo.
Tourism expert, Mr Lloyd Makonya said, "Mr Addam's passing is a great loss to the tourism industry in the Eastern Highlands. He had unmatched passion to push the Eastern Highlands tourism brand and ensure that the industry reaches exceptional levels. We mourn the loss of a leader, mentor and hotelier of a remarkable class."
One of the managers at Golden Peacock Hotel, Mr Willard Madhombiro said, "He was a hands-on person. He had deep understanding of what brings money into the business. Service and culture were some of his slogans. He wanted to ensure that hotels meet guests' expectations.
"The industry has lost its chief strategist. However, while he is gone, his legacy will live on. The establishment of the Inns was enough testimony that he was a tourism luminary. An interaction with him would leave one rich. It would transform the way you look at things in the industry. He shall forever be missed."