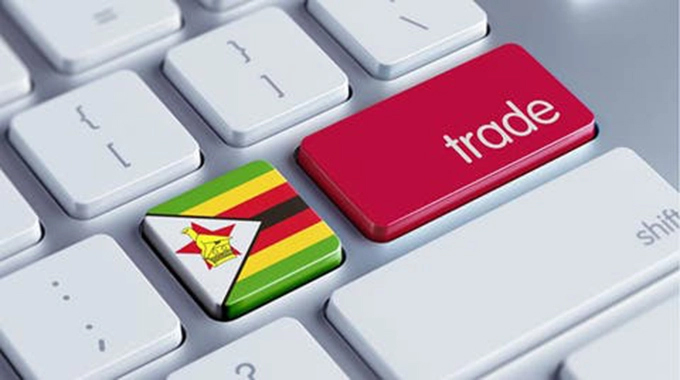 The ManicaPost
Clever Terrence Machadu
HOWDY folks!
When the phrase "trade diversification" is mentioned in Zimbabwe, it is sometimes regarded as just a cliché that pundits have over-spoken about and over-prescribed.
However, this topical issue remains critical for Zimbabwe to break the ceiling and start to soar to new economic heights.
Speaking at the Zimbabwe-Rwanda Trade and Investment Conference held in Harare early this year, President Mnangagwa called on industrialists to enhance value addition and diversify our export mix through competitive and efficient value chains, to end the exportation of raw materials.
The call by President Mnangagwa is also echoed by the Local Content Policy as well as the Industrialisation Development Policy currently in place.
Zimbabwe is targeting to increase the national exportation of goods and services by at least 10 percent annually to US$7,23 billion by 2023 and US$14,2b by 2030, according to the National Trade Policy and Export Strategy (2019-2023).
The same policy is also targeting to increase the contribution of manufactured exports to total exports from 15 percent to 30 percent in 2023. But where is the country now, if we are to take stock?
In terms of meeting the exports target of US$7,23b by next year, the country is indeed on course to meet that target.
Last year, Zimbabwe's merchandise exports surged 37,28 percent to US$6,03b. However, merchandise imports rose 34,25 percent to US$7,57b, resulting in a trade deficit of US$1.54b.
This year, Zimbabwe's merchandise exports alone are likely to surpass US$7b, due to high commodity prices, and service exports are also likely to be high, spurred by increased activities in the tourism sector, which is now opening up.
In light of the above, the main issue for Zimbabwe is really about growing its exports to levels that surpass imports by far, so that it remains with a sizable trade surplus.
Zimbabwe should also realise a trade surplus that significantly contributes to its current account balance and also allows it to accrue adequate foreign currency to meet all its foreign exchange requirements.
That will help stabilise its economy and foster private sector development.
Looking at its current trade profile, Zimbabwe is really vulnerable to external shocks due to its high trade concentration.
The first vulnerability is seen in how its exports are concentrated to just a few countries.
Out of the 130 countries that Zimbabwe exports to, 92 percent of its exports go to five countries only.
Out of its total merchandise exports of US$6,03b last year, a total of US$5,56b worth of exports went to South Africa, United Arab Emirates, Mozambique, China and Belgium only, leaving just eight percent of its total merchandise exports going to 125 countries.
The challenge with such high trade concentration is that in the event that those top export markets experience a recession, the country will be heavily affected as there will be low demand and lower prices, which reduces export receipts.
South Africa, for instance, which is Zimbabwe's biggest export market, is projected to register a low growth of 1,9 percent this year, compared to the 4,6 percent recorded last year.
This can also affect the demand for some of Zimbabwe's exports across the Limpopo.
Zimbabwe's second vulnerability lies in its high product concentration.
The country exports 2 700 different types of goods.
However, only a handful of them constitute the majority of its total merchandise export receipts.
To demonstrate this, let us look at the performance of just five products out of the 2 700 products that Zimbabwe exported last year.
Gold exports totaled US$1, 6b, nickel mattes (US$1,23b), nickel ores and concentrates (US$1,04b), flue cured tobacco (US$756 million) and ferro-chromium (US$296m).
These five products recorded export receipts of US$4,95b, or 82 percent of total merchandise exports. So this means that the remaining 2,695 exported products constituted only 18 percent of total merchandise exports.
The challenge with this status quo is that if prices for those products decline on the international market, Zimbabwe's export receipts will be heavily affected, which will also affect its balance of trade.
For now, the current Russia-Ukranian crisis has resulted in prices for some of Zimbabwe's top exports such as gold and nickel rising.
But the flipside can also happen, if there is over-supply or weak demand for the country's top exports on the global market.
The third vulnerability is that Zimbabwe is heavily dependent on raw materials' exports.
As already alluded to above, the country's top five exports are commodities that have not been fully value-added.
And four of them are finite resources which will one day deplete and the country will be left without them.
Their export is not sustainable to economic development as Zimbabwe is not realising their full value, but is just empowering other countries to fully realise their value and grow their economies.
Zimbabwe is also exporting jobs, as those raw materials could have created jobs locally through their value addition.
Zimbabwe's population is also growing and this means that more resources are now needed to sustain the populace.
This means that Zimbabwe now needs to increase its production of value added goods for both the local and foreign markets.
It also has to enhance quality, product variety and also meet international best practices.
Further, Zimbabwe needs to focus on diversifying its export markets and find other attractive markets with good market access conditions to dilute its risks to external shocks.
Zimbabwe should also jealously guard its finite resources and ensure that it has active sovereign wealth funds to invest in other sectors that will sustain it when resources are depleted.
There is also need to come up with an aggressive recapitalization programme to modernise the country's machinery and equipment in the productive sectors, so that it can produce competitive finished goods that are of high quality and have a huge international market potential.
Zimbabwe also needs to attract more foreign investment in productive sectors to ensure that these goals are achieved sooner rather than later.
As Zimbabwe is advancing towards attaining Vision 2030, it should also seek to ensure that at least 100 of its top exported products are value added finished goods.
The total value of its imported products should be reduced by at least 30 percent.
Trade diversification should be one of the country's top agendas as it seeks to transition into a mid-income economy in the next eight years.
Later folks!
Clemence Machadu is an economist, consultant, analyst and a writer.