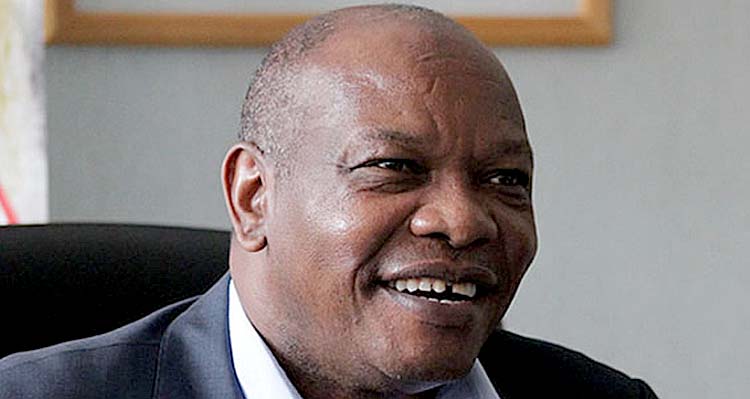 The ManicaPost
Rumbidzayi Zinyuke Senior Reporter
Zimbabwe's tourism industry is expected to benefit from the commitment by the new Government to implementing objective recommendations from the World Economic Forum (WEF), as this will improve the country's competitiveness rankings.
For years, the country has performed poorly on the WEF Global Competitive Index (GCI), owing to a challenging operating environment both on the political and economic front. And tourism has suffered immensely from the challenges that has come as a result. Zimbabwe is currently ranked 124th out of 137.
Speaking at the national tourism sector strategy consultative workshop in Mutare on Tuesday, Zimbabwe Tourism Authority chief executive Dr Karikoga Kaseke said the country had continuously performed poorly because there was no willpower by the government to implement reforms that would boost the economy.
"The only thing that has been hurting us most until now is that we were looking at those ratings (WEF) as the work of our detractors. WEF was doing thorough research but we were quick to dismiss it, so we could not implement what it suggested," he said.
"But now since the president went to Davos, we are seeing things clearly. We must listen to what WEF says about us and we must implement recommendations so that we improve our ratings and begin to see a change in all sectors, tourism included."
The GCI ranking is determined by the performance of 12 pillars or drivers of competitiveness that collectively define a country's rating. The 12 pillars are: institutions, infrastructure, macroeconomic environment, health and primary education, higher education and training, goods market efficiency, labour market efficiency, financial market development, technological readiness, market size, business sophistication, and innovation.
According to WEF, Zimbabwe is not doing well in almost every pillar making it difficult for the country to attract investment. At number 124, Zimbabwe's ranking is lower than the 2016 rankings at 126 but economists have said this should not be mistaken for progress, considering its score of 3.3 out of 7.
However, President Emmerson Mnangagwa has declared Zimbabwe 'open for business' and in January told WEF attendants in Davos that his Government was committed to working on improving the economic situation in Zimbabwe.
"On my day of inauguration, I mentioned economics and trade cooperation would be my priority in Zimbabwe, rather than politics, in order to catch up with the region," he said.
"Zimbabwe has lagged behind in many areas as a result of isolation for the past 16 or 18 years. Now we are saying to the world: Zimbabwe is now open for business. To do so, we need to look at all the legislation that has been constraining business coming into Zimbabwe to improve the ease of doing business."
President Mnangagwa cited the land reform and indigenisation laws, which have been major sticking points for investors over the years. He also pledged to deal with the country's debts and conducting a free and fair election this year.
The World Economic Forum introduced the Global Competitive Index in 2005. Mauritius tops the Index for Africa at 45th, followed by Rwanda (58th), South Africa (61st) and Botswana (63rd).