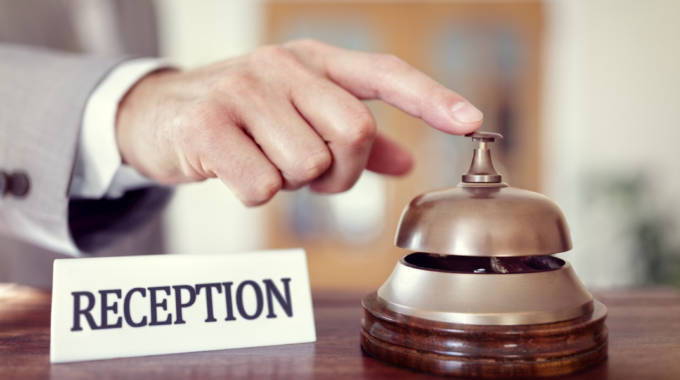 The ManicaPost
Liberty Dube
Business Correspondent
TOURISM and accommodation facilities in Manicaland dominated this year's Megafest Eastern Region business awards held last week on Friday at a local hotel, with five facilities and five hoteliers scooping top gongs.
Golden Peacock Villa Hotel, Holiday Inn, Troutbeck Inn, Murambi East Villa and Spa and La Rochelle Country House won platinum awards in the Customer Focus of the Year category.
Golden Peacock's sales and marketing manager, Mr Mathew Takura won a silver award in the Manager of the Year category, while Troutbeck Inn's general manager, Mr Raymond Mavhumashava won a platinum award in the same category.
Manica Skyview Hotel director, Mr John Mugwagwa, also received a platinum award in the CEO of the year category.
Zimbabwe Tourism Authority eastern region area manager, Ms Ropafadzo Dunira won a gold award in the Female Executive of the Year category.
The awards were meant to recognise individuals and organisations who excelled and have been resilient in a turbulent business environment for the past year.
In interviews, the winners said the awards would motivate them to work harder.
Ms Emma Parirenyatwa of Friends of the Vumba and of Blarney Cottage Farm said: "It is a great honour to be recognised for what I have done so far. This award puts me under pressure to do even better going forward."
Mr Takura said: "It is a great honour to be recognised. It motivates me to scale to dizzy heights and challenges me to achieve even more. I owe this award to my family and workmates who are results-oriented. Dedication, focus, humility and determination had been my key drivers to stardom."
An elated Golden Peacock general manager, Mr Adonis Mutigwe said: "It is indeed a humbling honour to receive such a great award. It is a humbling experience.
"Receiving that award in front of scores of people, I realised that I am a young general manager of a big and successful hotel. It can only be by the Grace of God."
Mr Mavhumashava said: "I am highly honoured, humbled and proud to have been selected to receive the Megafest Manager of the Year 2021. As I take pride in receipt of this award, my thoughts go to those who helped in making this possible. The passionate team that I lead at the resort as well as my lovely wife and two daughters. They have been so amazing in my professional journey."
Among the business executives who scooped awards was The Manica Post sales executive, Mrs Spindiwe Mazo, who boasts  16 years of experience in the industry.
Mrs Mazo and received a platinum award in the Female Executive of the Year category.
Said Mrs Mazo: "I am humbled, we give all the glory and honour to the Lord Almighty who enables us to do exploits."
Mr Muhammad Shiraan Ahmed of Megamarket won a platinum award in the Businessman of the Year category.
First Class Academy director and educationist, Mr Steven Mutsongodza, won a gold award and was recognised for outstanding optimism, patience, understanding and bravery under stress.
In the Business Transformation Leader of the Year category, Ms Poniso Watema of Mutare Polytechnic and Mr Blessing Chafesuka of City of Mutare won gold awards.
In the Outstanding Training Institution of the Year category, Manicaland State University of Applied Science and Mutare Polytechnic won gold and platinum awards respectively.
Mutare Teachers' College won silver award in the same category.
In the Educational Sector and Quality of the Year category, Princeton Academy and First Class Academy won gold awards.
Mutare Mayor, Councillor Simon Chabuka, who was the guest of honour, said the awards has for the past 14 years grown to be Zimbabwe's business 'Oscars'.
"The Megafest Awards should be commended for promoting, recognising and giving a pat on the back to those who have been doing well in the business community. The country's mantra says: 'Zimbabwe is open for business', and indeed the business community gathered here ought to think disruptively in order to win in the market place. The onus is upon you, the award winners, to prove to the nation at large that you are worth the awards," he said.