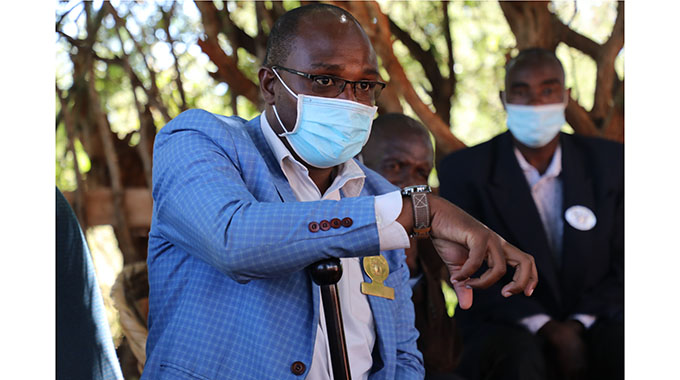 The ManicaPost
Tendai Gukutikwa
Weekender Correspondent
The Sachiota's marriage is teetering on the blink of collapse as two goblins are allegedly fighting for supremacy.
One of the goblins is reportedly claiming that Gogo Margaret Sachiota has been its wife since her childhood following an agreement with her mother.
This one is demanding its 'wife' back, or else the couple's eight children will lose their marbles.
Three of them are already mentally challenged.
On the other hand, the other one, which has been labelled the 'family goblin' by Sekuru Sachiota, is also claiming responsibility for the family's mishaps.
Sekuru Sachiota believes that his goblin is harmless as it has been passed from generation to generation in his family.
"As I grew up, my father always told me never to acquire any goblins. He told me that the family goblin acquired from my grandfather was enough.
"To this day, I only have that one that I inherited. It never caused any problems with my first wife and children, and that's why I am convinced that my wife's goblin is the trouble-causer," he said.
The couple's secrets were revealed when Gogo Sachiota appeared before Chief Saunyama's court as she pleaded for the chief's intervention in convincing her husband to seek spiritual help for their mentally challenged children.
But Sekuru Sachiota says the jealousy goblin controls his wife's life, adding that Gogo Sachiota rarely joins him in bed.
He said his family recently consulted a Nyanga traditional healer, Sekuru Shingirayi Mukotsanjera, to seek spiritual guidance.
"Sekuru Mukotsanjera told us that while my family has its own generational goblin wreaking havoc, another goblin is jealous of our union.
"She has been denying me my conjugal rights from time to time.
"At first I thought she was just conscious of her rights as a woman, but then l realised it was more than that.
"When it comes to fighting, Margaret is a hard puncher. I do not stand any chance against her.
"These fights usually happen in our bedroom whenever I ask for my conjugal rights," he said.
Sekuru Sachiota also claimed that his wife and her mother are also practising traditional healing behind his back.
He said at one time he secretly followed them to Mozambique and saw them attending to clients.
Chief Saunyama adjourned the matter to April 16 to allow the couple and their parents to visit Sekuru Mukotsanjera's shrine together.