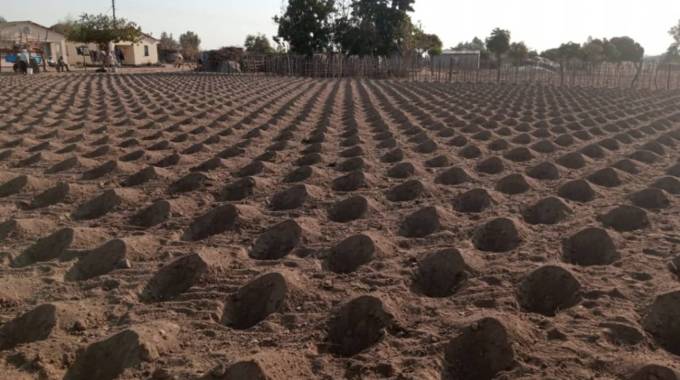 The ManicaPost
Agriculture Reporter
AGRICULTURE experts have urged farmers to be timeous and start planting the moment they receive enough rains in their respective areas.
This comes as the Meteorological Services Department has forecasted that widespread showers are expected across the country, with heavier falls being experienced in Matabeleland and Matabeleland South.
With preparations for the 2021-22 summer cropping season now at an advanced stage, the Grain Marketing Board has revealed that distribution of inputs is in full swing, with 50 percent of Pfumvudza seed and 40 percent of basal fertiliser distributed to farmers.
Agriculture expert Mr Ivan Craig said farmers should plant after receiving effective rains.
"The rain season is upon us and farmers can start planting as soon as they get effective rains, which is 22mm and above good enough to germinate soyabeans and other hard coat seeds. In the beginning of the season, farmers should plant long season varieties and as we move into the third week of November, they should plant medium to short season varieties," he said.
Mr Craig said farmers could use rain gauges to check on the rainfall volumes.
He added that farmers with irrigation facilities could plant and irrigate for proper germination.
Mr Craig advised farmers to avoid dealing with unregistered retailers as these could sell them fake seed, fertilisers and chemicals.