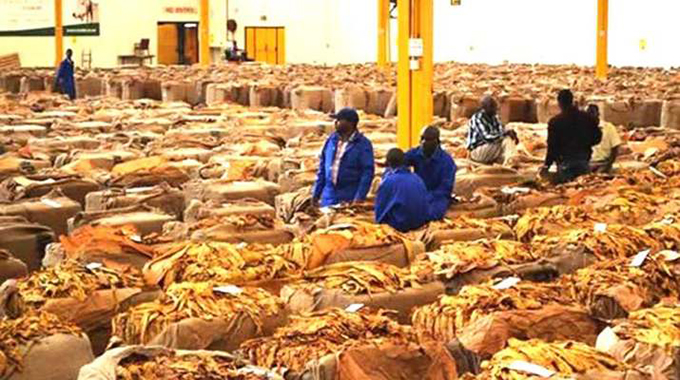 The ManicaPost
Samuel Kadungure Senior Reporter
THE Tobacco Industry and Marketing Board (TIMB) has cracked the whip by suspending Victory Services from buying tobacco after failing to pay 22 smallholder farmers for more than a month.
This follows an outcry from angry growers who besieged Victory Services floors in Rusape demanding their dues, only to be left stranded at the floors after authorities vanished without paying them.
Some of the victims sold their crop on April 13, 2021 and have not been paid. Last Wednesday, they were given money for bus fares, amid promises to pay them this Tuesday, but nothing had materialised at the time of going to print.
The company which claims to have mobilised offshore funds from Mauritius, will not buy tobacco from farmers until it proves the authenticity of its claims to TIMB and the Reserve Bank of Zimbabwe, failure of which the licence will be withdrawn.
The intervention by TIMB is meant to ensure sanity in a sector where growers were last year swindled of their crop and thousands of dollars by contractors who paid in local currency the 50 percent supposed to be paid in United States of America dollars.
Farmers also had their grower's number, tobacco masses and bank details altered on vouchers, making it difficult for them to access their dues. In some cases, dubious deductions were effected, while some contractors failed to pay for the delivered crop, thereby pushing the farmers out of business.
Some of the affected growers also claimed their inputs costs were double deducted and other costs for fertilisers were increased to US$1 000 per hectare and US$500 per half hectare, when they had been supplied with inputs whose cost was way below that.
TIMB spokesperson, Ms Chelesani Moyo, said they introduced stringent measures to protect growers from fly-by-night contractors.
"TIMB has suspended Victory in Rusape from buying tobacco from farmers. This comes after Victory failed to pay farmers who had delivered their tobacco to them. It was agreed that Victory will resume operations after clearing all outstanding dues. TIMB has also directed Victory to capacitate farmers with money to go back to their respective farms while they wait for them to make arrangements on clearing outstanding payments," said Ms Moyo.
Mr John Mutumbami said they were not paid despite promises assurances that they would be paid this week.
There is nothing in our bank accounts. We neither have food to eat nor money to pay workers. Last week we were forced to put up at the contract floors, men and women in the same room. This is unfair, we want our dues.
"I sold my crop on April 27 and the money was supposed to reflect in my account immediately, but this is the 9th day and no money has been deposited in my account. All I am getting are excuses. We have nothing to show for our hard work, yet back home we have families to feed and workers to pay," said Mr Mutumbami.Victory Services director, Mr Zephania Shamba, confirmed that they had challenges with their offshore funds, but were working on rectifying the issue.
"We had some challenges with our offshore money and also our systems were giving us challenges. We have since started paying the farmers their money," he said.
Meanwhile, tobacco sales have raked in over USD$200 million on Day 23 of the auction with high volumes of the golden leaf coming through contract floors. Ms Moyo said 75 465b796kg of tobacco valued at US$199 067 360 have been sold to date compared to US$118 523 705 sold during the same period last year.Ms Moyo said 5 126 827kgs valued at US$14 154 876 were sold through the traditional auction system compared to 70 338 969kgs of tobacco valued at US$184 912 484 sold through contract floors. Ms Moyo said the average price at the auction floors was US$2.76 per kg and US$2.63 for the contract floors. The highest price so far is US$6.70 at contract floors, compared to US$6.60 offered during same period last year.
The highest price at auction floors is USD$4.99.The lowest price was USD$0.10 at both floors.