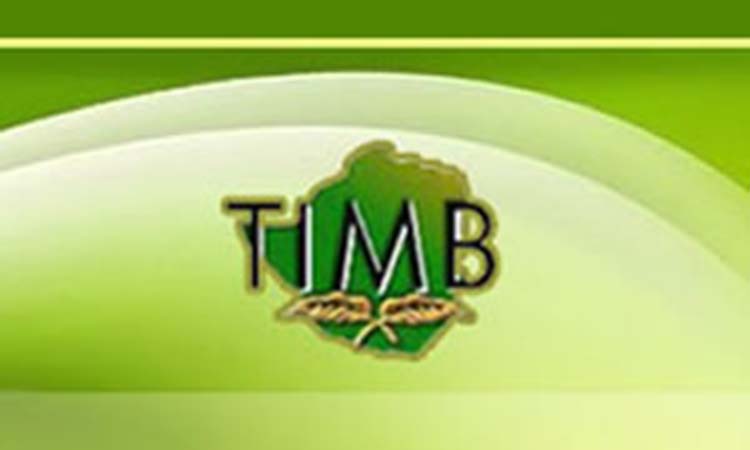 The ManicaPost
Lovemore Kadzura Rusape Correspondent
A LEAST 5 000 smallholder tobacco growers have benefitted from the Tobacco Input and Credit Scheme that was introduced this season to rescue those rejected by tobacco contractors. The inputs scheme was being administered by the Tobacco Industry and Marketing Board (TIMB).
Funding was availed by the Reserve Bank of Zimbabwe. TIMB spokesperson Mr Isheunesu Moyo told The Manica Post this week that 6 000 hectares of tobacco, at cost of $1 500 per hectare, were planted under the scheme this season.
"We have at least 5 000 tobacco growers who are receiving support under the Tobacco Input and Credit Scheme (TICKS) which is being administered by TIMB. The funding is from the RBZ, and Agribank is handling the money. About 6 000 hectares have been planted under the scheme, and despite the prolonged dry spell, the crop looks good," said Mr Moyo.
TIMB regional manager Mr Emmanuel Matsvaire said TIMB was bailing out growers, especially smallholders, who were left out by contracting firms.
"We look for and contract them. We supply all the inputs necessary to produce a high quality tobacco. We are not competing with existing tobacco contractors, but we are complementing them so that the auctioning system does not die. Contracting companies are doing very well in assisting farmers to produce tobacco in abundance, but due to the ever increasing number of farmers some will eventually be left out and those are the ones TIMB has stepped in to help.
"We want to encourage our farmers to desist from side marketing so that companies that supported them are not short changed. We urge them also to embrace crop insurance so that in the event of hailstorms they do not emerge as losers," said Mr Matsvaire.
Agribank head of strategy and business development Mr Joseph Mverecha said farmers must work hard and make sure they payback the loans to enable the scheme to roll on for years.
"We got substantial funding from the Reserve Bank of Zimbabwe and we partnered with TIMB with a view to empower farmers and ensure that they   produce quality tobacco. Farmers must pay back the loans so that the scheme continues for years to come. Tobacco is a very lucrative crop and last season it earned the country about $600 million of foreign currency. This scheme is well structured that a farmer realises good profits," said Mr Mverecha.
This intervention partly accounts for the eight percent increase in the area put under tobacco for the 2017/18 season in Manicaland. Statistics from TIMB show that as at January 31, a total of 21 302 hectares had been put under the golden leaf in Manicaland compared to 19 677 ha during the same period last season.
There was a rise in the rain-fed crop to 19 684 ha from 17 363 ha in the same period last year as farmers were expecting more rainfall. As a result, there was a slight decrease in the area put under irrigation to 1 618 ha from 2 314 ha in the prior period. Manicaland registered a 232 percent rise in new registrations from 1 543 in the 2016/17 season to 5 122 this season.
The province also registered a 67 percent increase in registered tobacco growers to 17 714 from 10 630 during the same period last season. The number of communal farmers taking up tobacco farming has grown to 58 434 as at the review period. There are 43 769 A1 farmers, 7 588 A2 farmers and 6 734 small scale growers who have registered to grow the golden leaf.