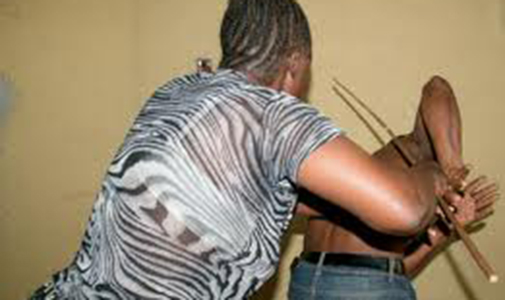 The ManicaPost
Liberty Dube
Post Correspondent
FOR ages, Gender-Based-Violence (GBV) cases have mostly had men as the perpetrators and women and children as the victims.
Though men have always been seen as part of the problem towards achieving gender balance, the tide seems to be turning, and not in their favour.
A number of them have been victims with their spouses as the perpetrators.
Having suffered a lot of untold torture by a marauding ex-girlfriend, Evelyn Mugiyo, an emotionally tormented Mutare man, John Machivenyika recently approached Mutare Civil Courts seeking a peace order.
Mugiyo is alleged to have hired three bouncers to assault and bully Machiwenyika into accepting to be the father of the pregnancy she was carrying.
The court heard that Machivenyika and Mugiyo dated for two months and separated last year after the latter claimed that the former was not sexually satisfying her.
She dated and moved in with a boyfriend at a farm in Old Mutare. Machivenyika went on to marry another woman.
However, five months later, Mugiyo resurfaced and claimed that Machivenyika was responsible for her pregnancy.
In his affidavit, Machivenyika said: "We fell in love in October 2020 and the affair only lasted two months. I noticed that Mugiyo was dating another man and I decided to quit the relationship.
"Mugiyo moved in with that man at a nearby farm. She ordered me to stop calling or bothering her. She said I was not sexually satisfying her.
"I complied with her instructions and concentrated with my work and life. I moved on and married another woman. We stayed together happily at my place. Mugiyo came back in February this year alleging that she was pregnant. She said I was the father of the unborn child. She told me that she was leaving the other man and wanted to stay with me. I refused to entertain her. She continued pestering me."
Machivenyika said on June 30 while he was at his workplace, he was visited by three people he identified as Ajasi, Anari and Jealous who asked him to accompany them at their "sister's," Mugiyo's temporary residence at Berry Farm.
"I complied and we went to Mugiyo's residence. They confronted me over Mugiyo's pregnancy and I told them that I did know anything about the whole issue.
"They ganged up and assaulted me. They ordered me to take Mugiyo and all her belongings which include her two children from a failed marriage with me. We were bundled into a car and they drove us to my house. They ordered me to take care of the family before they drove away.
"The following morning I went to report the matter to the police. She forced me to be intimate with her that night. I pray that the courts grant me a protection order," he said.
Mugiyo and her "brothers" did not oppose the application.
Mutare magistrate, Mr Xavier Chipato granted Machivenyika's application and ordered the quartet not to threaten, harass or insult him.
He also ordered them not to visit Machivenyika's house, workplace and also not to damage his property.