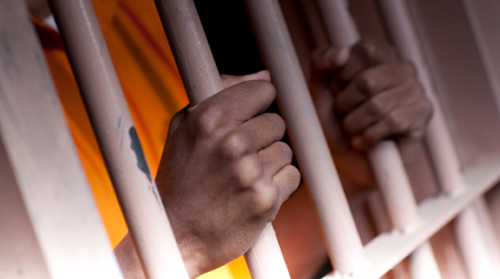 The ManicaPost
Blessing Gondokondo Entertainment Correspondent —
THE recently-held Manicaland commemorated the Africa Prison and Correctional Services (ZPCS) Day at Sakubva Stadium, with calls for the rehabilitation and reintegration of offenders into the community so that they maintain the family and social link and not isolated.
The event was held last weekend to mark the day. The ZPCS collaborated with the City of Mutare to refurbish the Zororai Old People's Home and Chengetai Special School before they launched the day.
They repaired the buildings, repainted and reinstall damaged pipes of the buildings. Officially marking the week long rebuilding structures of the less privileged, ZPCS Public Relations Officer, Liberty Mhlanga said the exercise was meant to bring the ZPCS closer to the community.
"We had a campaign last week in preparation for this great day. It was also an advocate not to forget those less privileged who living among us in the community.
We decided to give back to the community which is the key factor to the offenders being accepted in the community when they return to their families after serving their sentence," said Mhlanga.
Guest of Honor to the official launch of Manicaland Prison Day, the Minister of State for Manicaland Provincial Affairs Mandi Chimene applauded the ZPCS on the job well done.
"I am pleased to note that the ZPCS in collaboration with City of Mutare and Church Organisations in making tireless efforts to ensure the successful rehabilitation and reintegration of offenders.
"A considerable body of research has shown that the provision of appropriate rehabilitation programs that focus on effective methods of bringing about changes in an offender's functioning may have a significant impact in reducing crime," she said.
She further highlighted that the community should accept the offenders back into their communities upon their release as they are still part of the community.
"The rationale for community involvement in offender treatment needs to be carefully considered given the fact that offenders come from the community.
"This maintains the link between the offender and the community and it eliminates isolation and stigmatisation that the offender and his or her immediate family may suffer," added Chimene.
The event dominated by the Sakubva community was a pomp fun fare as the prisoners in red and white regalia were mixing with the community.
The eighth edition of the Manicaland Prison Day was a commemoration of this year's Africa Prison and Correctional Services Anniversary.
The pomp fun fare was stipulated by entertainment from the prisoners and prisoner-guards dance groups Manicaland School of Arts (MANSA), Echoes, and activities such as prisoner guard drill matching, horse riding and more.
The event ran under the banner of this year's ZPCS theme: 'Correct, empower and develop'.