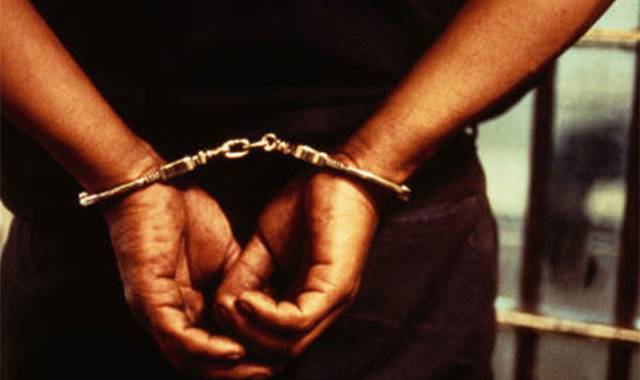 The ManicaPost
Abel Zhakata Senior Reporter
A COMBINED operation by police detectives from Mutare and Nyanga has resulted in the arrest of three wanted robbers suspected to be behind a series of crimes that wrecked the two towns in recent weeks.
The arrest of the trio – Sineyi Saini (30) of 3183 Chikanga 2, Mutare, Tinashe Rakandwa Maguhu (30) of 41 Mazhambe Sakubva, Mutare and Blessing Maxwell Mazambuko (33) of Federation 2 Dangamvura, Mutare – has helped the police recover an assortment of stolen property worth thousands of dollars.
This week the criminals led detectives to various crime scenes and showed the cops how they executed the crimes.
Manicaland police spokesman, Inspector Tavhiringwa Kakohwa, said the police were still recovering a litany of household property that had been sold by the suspects.
Circumstances to the cases are that sometime in September this year, detectives from Mutare who were on patrol gathering criminal intelligence in Sakubva received information that there were some criminals who were committing a series of unlawful entry cases.
The criminals were said to be targeting electrical gadgets and were selling the loot to Tinashe Gwanda (34) of House Number 100 Mazhambe, Sakubva.
Detectives quickly reacted to the tip off and they managed to recover some of the property that had been stolen from three complainants. The complainants were Mutsa Kuwenyi (58) from Mutasa, Tendai Kembo (24) from Nyanga and Hellen Sibuyile Dhliwayo (38) from Mutasa.
With that information at hand, detectives from Mutare and Nyanga teamed up and made a follow up on the accused persons who had been on the run.
The team relied on informers and eventually apprehended the three suspects in Mutare. Following their arrest, more stolen property was recovered.
Although detectives were still investigating the trio's involvement in some unsolved cases, yesterday (Thursday) the suspects were already facing three confirmed counts of robbery.
In one of the counts that happened on September 24, the accused persons went to Kuwenyi's house during the night. They used an iron bar to force open the main door and enter the house. While inside, they stole a 32 inch Toshiba plasma television set and an assortment of other items.
On the same day the suspects pounced on Kembo's house and forced their way in by breaking a kitchen door. They stole two brand new Hasquavana chain saws, 42 inch Samsung plasma television set, 55 inch Samsung curve smart television set, microwave, 10 crates castle lite beer, PVR decoder and some other items. The stolen property was valued at $24 000.
Two days later the accused persons went to Saini's residence armed with iron bars. They forced their way into the house and proceeded to the complainant's bedroom where they used a rope to tie the complainant's hands and threatened her with a knife.
They pulled the complainant to the dining room where they stole a four plate stove, KIC upright refrigerator, 32 inch television set, two plate gas stove, cell phones and several other items.