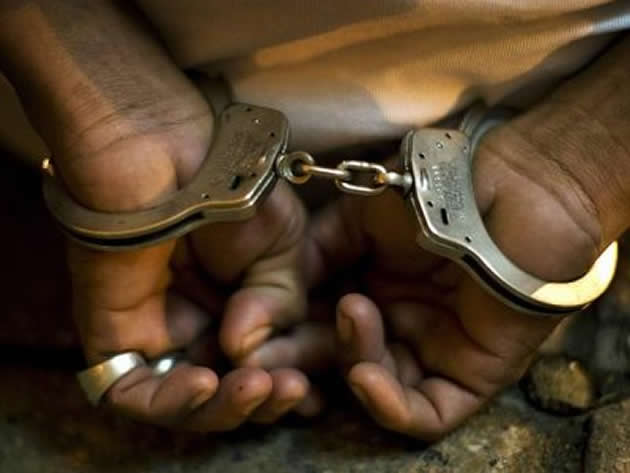 The ManicaPost
Abel Zhakata Senior Reporter
DETECTIVES in Mutare have arrested three more robbers, bringing to six the number of fugitive criminals locked up for a spat of house break-ins and robberies that troubled the eastern border city in the last two months.
Panashe Tinashe Mutingwende (37) from Mukwambare Village, Bikita in Masvingo, Gift Rakabopa Buwu (26) of Matereke Village under Chief Mutasa and Cashmore Mureyani (45) of no fixed abode, were arrested last Thursday after a crack unit of detectives followed leads from a tip off.
Last Saturday the suspects were hauled before Mutare magistrate Mr Lazarus Murendo facing six counts of unlawful entry into premises as defined in Section 131 (1) as read with Section 131 (2) of the Criminal Law Codification and Reform Act.
Mutingwende pleaded guilty to two of the six counts while Buwu and Mureyani pleaded not guilty to all the counts.
On Monday they appeared again before Mr Murendo for plea recording.
Public prosecutor Mr Chris Munyuku told the court that the accused persons wrecked havoc and stole from various premises in Zimunya and Mutare.
In count one which occurred on August 11 the suspects pounced on House Number 1094 Zimunya owned by Brian Munakamwe.
On that night the complainant secured his property, locked all doors and windows and retired to bed. During that night Mutingwende and Buwu visited the house and used a sim card holder to open the dining room window.
The duo used a wire to fish out 16 hand bags and two curtains. After stealing the items they vanished unnoticed.
On September 19 they pounced on Eventhough Mhungu's residence at Rowa Clinic in Zimunya. They used an iron bar to force the door open and gained entry. While inside the house the two suspects stole a 21 inch television set, two speakers and two cell phones.
They executed the same modus operandi and pounced on Hatinavadi Zvekare's residence in Gimboki South on October 25.
They stole household property valued at $330.
Five days later on October 30 they hit Fungai Saruchera's house at Number 8834 Mountain Rise Chikanga and used the same sim card tactic to break in and stole household property.
They also hit Pride Gwekwerere at his Darlington residence as well as Nyasha Nyamagudza from the same medium density suburb.
Most of the stolen property was recovered at Prudence Kasaira's residence in Sakubva where the suspects sold the loot.