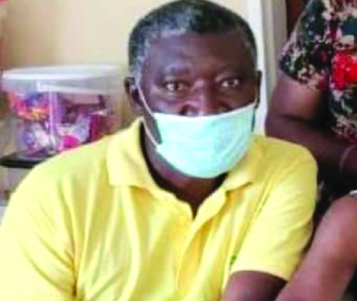 The ManicaPost
Ray Bande
Senior Reporter
ANY man can be a father, but only a selected few can be dads!
For more than 15 years now, 57-year-old Mr William Nyangani of Mutare has single-handedly taken care of his four children following the sad passing-on of his better half.
Mr Nyangani has distinguishing himself, not only as a father, but as a true dad.
As the world celebrates fatherhood on Sunday, we have to stop, reflect and salute men like Mr Nyangani who has been both the father and mother to his children, the eldest being 35.
Father's Day is set aside to honour fatherhood and paternal bonds, as well as the influence of fathers in the society.
Mr Nyangani revealed that raising children all by himself was not a bed of roses.
"It was not an easy thing to do. I just had to be strong and resolute to give these children a decent upbringing.
"You have to be patient in your approach to things. You have to be accommodative and understanding. There is no room for emotional reactions to challenges you face as the kids grow up," said Mr Nyangani, a veteran primary school teacher.
Apart from the 35-year old, Mr Nyangani's children are aged 27, 20 and 15.
Asked about how he handles his daughters' affairs given the general old time understanding that women understand girls better due to shared experiences and their biological make-up, Mr Nyangani said while it is not easy for a man to raise a girl child, there is more to parenthood than that.
"You just need to be accommodative to understand the girl child. You need to listen to them. At times, you need to pretend like you did not see anything when they do things the wrong way. You might be quick to exert force which will end up destroying the trust and love built over years," he explained.
Perhaps it is his love for football, athletics and tennis that has seen him manage to bear the emotional scars that come with raising a family as a single male parent.
"You meet various challenges as your children grow up, but one needs to have a fallback position to unwind and for me, sport played a big role, as well as having caring and productive friends and relatives," said Mr Nyangani.
He said a man needs to be extra responsible for him to successfully raise his children all by himself.
"You need to be responsible when you are in such a situation. Where you used to take 20 pints of beer, you need to drastically reduce the intake, all for the love of your children.
"Even in terms of conduct, there are things that your children must not see on you. If one fails to set a good example, they only have themselves to blame when their children turn out to be social misfits in the society," he said.
While testimonies of mothers that have raised children on their own due to various reasons are awash, many men remain unsung heroes as they take care of their off-spring single handedly with society barely noticing.
Father's Day celebrates and honours the men who have embraced the essential role of fatherhood.
On this day, the world also thanks fathers and father figures (uncles, grandfathers) for the sacrifices they make, for embracing the responsibility of nurturing and raising children, and for devotion to their families.
After all, even the best dads make mistakes but there is no mistaking their love for their children!